Results for - "Heather"
1,483 voters participated in this survey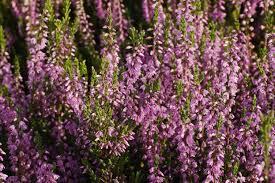 1. If you've seen Wuthering Heights, there are several references throughout the movie regarding heather (flowers). If you've seen the movie, did you like it?
2. If you garden, have you ever grown heather?
3. Finally, choose your favorite heather:
Cathy: Smell the heather. Heathcliff. Fill my arms with heather. All they can hold. Come on.
Heather Locklear -- actress
Heather Graham -- actress
Heather O'Rourke -- actress, the ittle on in Poltergeist
Heather Menzies-Urich -- actress, was married to Robert Ulrich, actor from from Vega$
03/26/2016
Living
1483
30
By: ptajuggalette
Comments