Results for - Baby Boom at Work
2,114 voters participated in this survey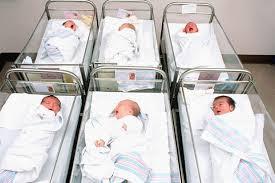 1. We have had 5- almost 6- babies born at work in a short few months. Have you ever experienced that at work?
2. Do you think a bunch of babies are always born around the same time?
3. Do you think it has more to do with the age of the employees or being in the same group?
no correlation between them
4. Have you had/or are you having a baby this year?
04/30/2016
Living
2114
27
By: coastone
Comments