Results for - Questionable Pedestrian Sign
1,968 voters participated in this survey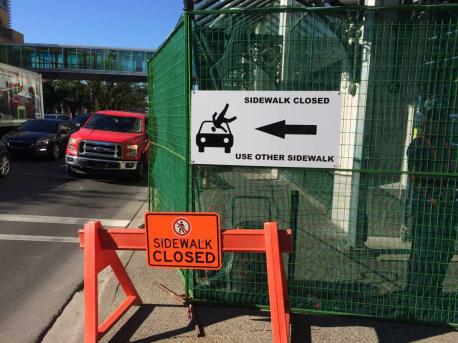 1. Construction crews placed the above sign as a warning to pedestrians. What do you think of this sign?
I think it's offensive and too graphic
I think it does a good job of warning pedestrians about the dangers
2. The sign has caused some controversy as it upset some people who thought it was too graphic. What do you think should happen to this sign?
I think it should be removed
I think it should stay in place
I think they should replace the sign with a more appropriate one
3. The City ordered the construction crew to remove the sign because there were complaints that it was offensive. How do you feel about this?
I think it's silly that it was removed
4. The construction crew explained that they put the sign up after a pedestrian was clipped by a car mirror after ignoring the previous sign which simply stated "sidewalk closed". Does it surprise you that the previous sign was ignored?
Yes, who ignores a sign like that?
No, people ignore signs all the time
5. Finally, do you think we, as a society, are a little too sensitive and quick to complain?
06/29/2016
Living
1968
52
By: trishalikespie
Comments