Results for - The Wind in the Willows
1,721 voters participated in this survey
1. Have you read "The Wind in the Willows" by Kenneth Grahame?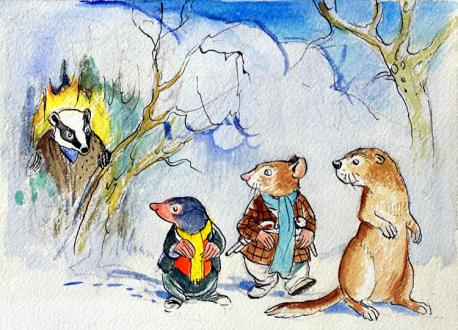 2. The book was first published in 1908 and centers around the animal citizens of an English riverbank. It begins with Mole leaving his spring cleaning and wandering down to the river where he meets Water Rat who takes him for his first boat ride, Mole asks to take over the rowing but Rat refuses him so he grabs the oars and accidentally capsizes the boat. Mole apologizes so Rat teaches him how to row and then takes him home for supper, his gracious actions set the tone for the rest of the novel. If you haven't already, would you be interested in reading this book?
3. Here are the major characters, which one would you most like to meet?
Mole who has never really ventured beyond his own home
Rat who is called "Ratty" but is really a vole
Toad of Toad Hall who is wealthy and likes to have a good time
Badger who is a solitary character who lives in the Wild Wood
Otter who is always on hand to help
07/12/2016
Living
1721
23
By: foesracing
Comments