Results for - Have you ever been ghosted?
1,852 voters participated in this survey
The opposite of love isn't hate; it is indifference. Ghosting, for those of you who haven't yet experienced it, is having someone that you believe cares about you, whether it be a friend or someone you are dating, disappear from contact without any explanation at all. No phone call or email, not even a text. Ghosting isn't new...People have long done disappearing acts but years ago this kind of behavior was considered limited to a certain type of scoundrel. In today's dating culture being ghosted is a phenomenon that approximately 50 percent of men and women have experienced and an almost equal number have done the ghosting. Despite ghosting's commonality, the emotional effects can be devastating, and particularly damaging to those who already have fragile self-esteem. GOD SOMETIMES REMOVES PEOPLE FROM YOUR LIFE TO PROTECT YOU. DON'T RUN AFTER THEM.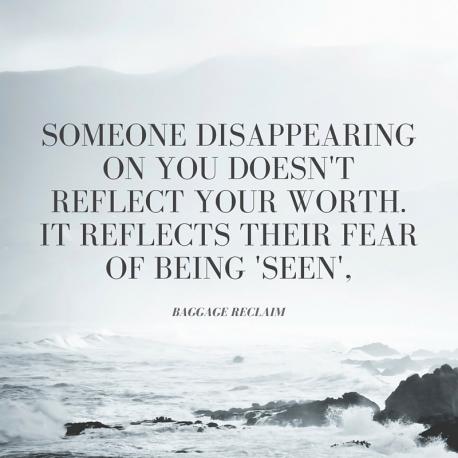 1. Have you ever been ghosted?
09/18/2016
Love & Relationships
1852
21
By: RRR
Comments