Results for - Love & Dating
304 voters participated in this survey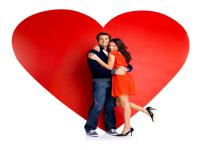 1. Have you ever been in love?
2. How many relationships have you had in the past 2 years?
Been in the same relationship forever (dating or marriage)
Relationship? I'm only into hookups
3. What is the best part of being in a relationship?
4. Do you hope to get married someday?
Divorced and never want to get married again
06/02/2012
Love & Relationships
304
5
By: preferredstock
Comments