Results for - Brave To Come Out As Who You Really Are
2,024 voters participated in this survey
September 10 is World Suicide Prevention Day. The suicide rate is highest among the LGBTQ community, particularly among those ages 16 to 24. This is not a surprising statistic, given the attitude of many on this forum. Read this survey, and think very carefully about how you would react if your child came out to you as either gay or transgender? And how you could change your reaction and possibly save that child from suicide.
1. One of my favorite shows is So You Think You Can Dance, and last week one contestant danced a contemporary piece about "coming out" that had me and my daughter in tears. The judges on the show described the dance as a "masterpiece" and "one of the most powerful and important pieces of dance ever". Travis Wall's choreography was inspired by his own experience of coming out of the closet as gay, after which he experienced bullying and ridicule. So in his dance the male dancer embodied a more traditionally feminine form of gender expression, while the female dancer played the more masculine role, representing the negativity, rejection and toxic masculinity that he must fight against to live as his more authentic self. At the end he reapplied his lipstick to close the performance, demonstrating his self-acceptance. Please watch the video, and then answer this question: Do you feel this was a powerful piece (as I do)?
Did not/could not watch video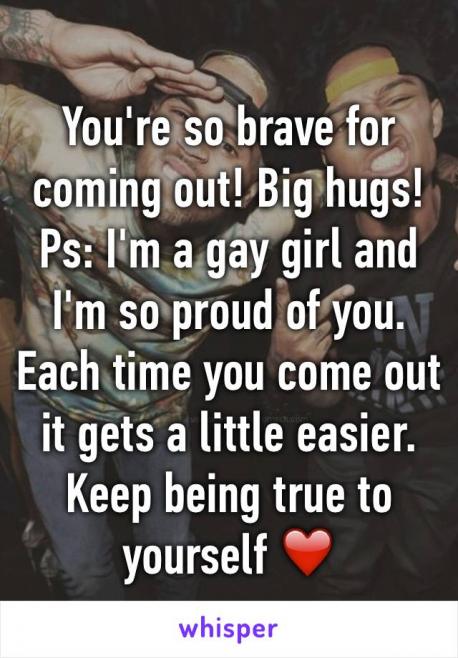 2. The emotional connection the male dancer had to this piece is due, in no small part, to the fact that he himself is gay, and had experienced the same emotions and rejection in life. One of the judges commented that sadly, at this moment, it takes a huge amount of bravery just to be yourself. Hopefully this will not be the case one day, and hopefully that day will be soon. Bravery can take all sorts of forms -- people risk their lives to protect others, risk their reputations and careers to stand up for what they believe is right, risk their lives to protect their children and risk hate, rejection and often their safety to come out and be who they really are. All are brave. Bravery does not have a single definition. Bravery in one respect does not negate bravery in another respect. Do you consider someone who comes out as gay, or someone who transgenders as a brave person?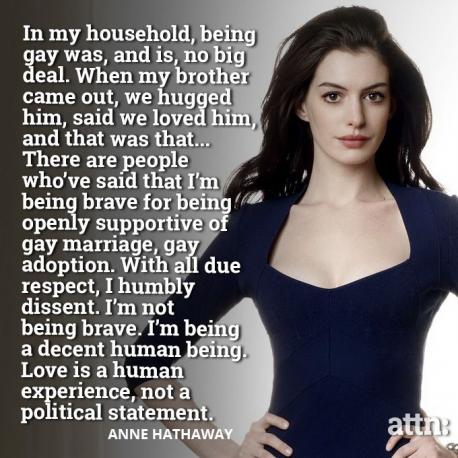 3. Some feel you have a "choice" whether you are gay or not, but as often said, why would someone then choose to subject themselves to hatred, bullying, bigoted remarks, violence and rejection? People as young as toddlers know they were born in the wrong body, and why would anyone go through the ridicule, expense, treatments and rejection to transgender? People chose how they come out, when they come out, who they come out to, but they do not chose who they are. They may chose to hide it, ignore it, or sadly, in some cases, "end" it (suicide among young gay people is very high, due to no small part to all the reasons in this survey) rather than be brave enough to come out. And hopefully when they do, their families and friends chose to accept them, love them and support them -- again showing not bravery perhaps, but just common human decency. Have you been in the situation of either coming out, transgendering or having a family/friend member come out/transgender?
Yes, I transgendered/am transgendering
Yes, a family member came out/Transgendered
Yes, a friend came out/transgendered
09/13/2018
Love & Relationships
2024
94
By: Harriet56
Comments