Results for - A Marriage Proposal Leads to Life-Saving Surgery
1,856 voters participated in this survey
An engaged couple learn that they're a perfect match - in more ways than one.
1. Aldo Cataldi and Geraldine Chingosho had only been dating a few days when Geraldine was diagnosed with chronic kidney disease and was in need of a new kidney. In the meantime, she required daily dialysis and had to virtually live in the hospital for her treatments. Have you or do you know anyone who has had to undergo dialysis (a process of cleaning the blood with a machine - when the kidneys aren't functioning properly) ?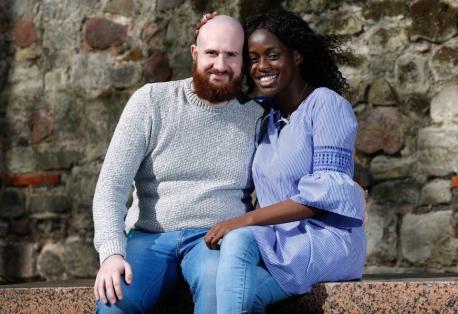 2. While she was in the hospital, Aldo would visit Geraldine in the hospital every day after working a 12.5 hour shift. He would bring her food, help her get dressed and speak with the doctors to find out how her treatments were going. Geraldine was battling depression and told Aldo he should leave her so he wouldn't be "lumbered with a sick person." Aldo refused and continued visiting her daily - and even volunteered to be tested to see if he was a compatible donor after none of her family had tested positive for compatibility. They both doubted he would be, because of their different ethnicities. Would you be willing to be tested so you could donate an organ to someone in need?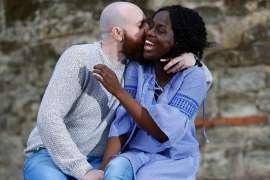 3. Within hours after proposing to Geraldine, Aldo received a call informing him that he was a compatible donor for his brand-new fiancee. "We were both in complete shock but we were over-the-moon," Geraldine said. "It was like all my birthdays had come at once." Have you ever received exciting news that you had been waiting a long time to hear?
4. The couple underwent surgery on Feb 21st and Chingosho is thriving with her new kidney. "Aldo saved my life and I can't wait to spend the rest of my life with him" Chingosho told reporters. Have you ever been saved by someone - because of a life-saving donation as in this case, or by any other means?
05/21/2019
Love & Relationships
1856
43
By: bezdekbt
Comments