Results for - Often in life we find there are big decisions in which one person's desire has to prevail.
66,128 voters participated in this survey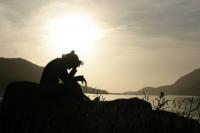 1. Do you regret a big decision in which you gave into your spouse/partner/family member?
2. What is/are the reasons for your regret?
We experienced an unfortunate personal outcome as a result of the decision
My decision was the right one and it would have been financially rewarding
The decision damaged our relationship
The decision resulted in the termination of our relationship
Other people were hurt by the decision
3. Generally speaking, what is the gender of the person who normally makes the big decisions?
Always come to an agreement, where both parties concur
07/03/2018
Love & Relationships
66128
112
By: lizzy
Comments