Results for - Stop Hate
2,271 voters participated in this survey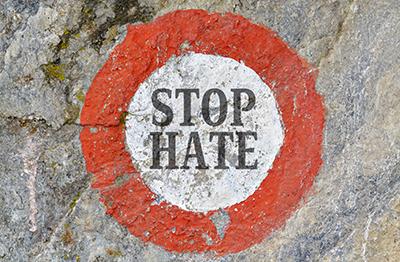 1. It's bad enough that there is so much hate in the world, but now our own Tellwut community has become a battleground of viscous personal attacks, intolerance and hate. It's very easy to sit back behind our computer screens and attack each other, because most of us will never meet and being anonymous is akin to being able to say anything, and say it without any justification or truth. This survey, hopefully will make us look at how our words can actually perpetuate hate, something I truly believe no one on here really wants to set out to do. Do you find the comment section on here a source of...
Something to avoid, in most cases
I never read the comments
Not even aware that you can comment
2. My personal feelings about the comment section have never changed since the day I started on Tellwut. We all have differing religions, cultures, backgrounds and beliefs. Discussion and debate are great. That is what makes it interesting. What is not acceptable is attacking someone PERSONALLY for their differences. You can certainly argue about a topic, without taking it "to the schoolyard". Personal attacks do not add anything to the conversation and will certainly not help the discussion move forward. It may even get you banned here. I have personally avoided looking at the comments on several surveys here as of late, knowing full well how explosive and divisive the comment section would be. Have you ever avoided looking at the comments for this reason?
No, I always read the comments, regardless of the topic
No, and actually read the comments because I know it'll be interesting
Never read the comments/did not realize there is a comment section
3. Lately, there are topics that almost guarantee that it will be ugly. One particular topic right now is the Israeli - Palestine conflict. I am Jewish, was raised Jewish, but do not consider my self a practicing Jew. I am married to a man who was born in Iran, and saw what religion did to that once beautiful country and left to move here, where anyone can practice their religion or even practice no religion, and not be attacked for it or because of it. We live our lives and raised our children to be humanists, and to have concern for human welfare, values, and dignity. So, despite my Jewish upbringing, I certainly can empathize with the Palestinian people. I know that those people are not defined by their government, which is Hamas, a TERRORIST ORGANIZATION. However, in discussions of the conflict, the media, many high profile celebrities, politicians and yes, many on here, are confusing the Palestinian people with their government, and inciting and perpetuating anti-Semitic feelings. You can certainly feel empathy for the Palestinian people, without hatred for the Jewish people. Many Jews do. We now hear of attracts on Jewish people, even here in Canada and the States, incited by these stirred up hatreds. If you recall, right after 9/11 the attacks on Muslims started -- many who mourned the loss of lives in the attacks with everyone else. The attacks on Chinese people started with the Covid virus -- many who also lost their loved ones to this virus. Hate is a horrible concept. It feeds on itself, and attacks without thought, without justification. I personally try to not use the word "hate" -- although I certainly have used it a lot in this survey. Do you try to avoid using the word "hate"?
Never really gave it much thought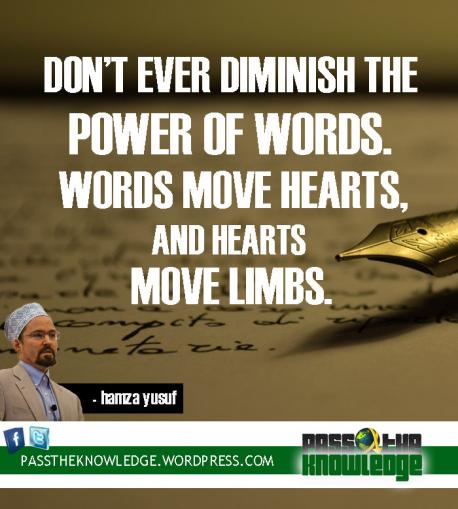 4. To end this survey, I think it may be time for each of us on here to examine their own values and feelings, and perhaps try and be more civil to others on here. Words can truly hurt, justify and incite hatred, but they can also help us heal and come together. One of my favorite quotes is from Hamaz Yusuf: "Don't ever diminish the power of words. Words move hearts and hearts move limbs." Do you agree with this quote?
05/30/2021
Love & Relationships
2271
227
By: Harriet56
Comments are disabled on this post.