Results for - Bridesmaids drop out of bridezilla's wedding over list of demands
2,991 voters participated in this survey
A woman has detailed how her bridezilla friend's lengthy list of demands and insults has led to her and other bridesmaids dropping out of the wedding. -DailyMail.com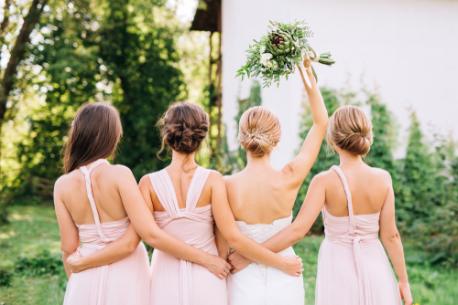 1. Have you ever been a part of a wedding party (bridesmaid, groomsmen etc)?
2. If yes, did you find the expectations to be too much? If you have been in more than one wedding, just answer in general.
3. The 20-year-old opened up about their falling out on Reddit's 'Am I the A**hole' forum, saying the 23-year-old bride-to-be — whom she referred to as 'Katie'— has forbidden her bridesmaids from getting engaged or pregnant because it's 'her' year. Do you think this is a reasonable request from the bride?
4. There were a lot of other expectations, such as gifting the bride at each event, different outfits for each event/every night of the bachelorette trip, everything for the bride must be paid for during the bachelorette weekend, nails professionally done for each event etc. Would you drop out of a wedding party if you were asking to do this much?
01/17/2022
Love & Relationships
2991
75
By: Tellwut
Earn Rewards Live
Comments