Results for - How To Be An Anti-Racist
2,232 voters participated in this survey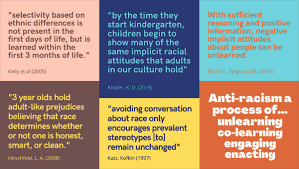 1. Racism is the system that allows the racial group that's already in power to retain power. Whether you believe it or not, white people have used or benefited from their power to create preferential access to survival rights and resources (housing, education, jobs, voting, citizenship, food, health, legal protection, etc.) for white people while simultaneously impeding people of color's access to these same rights and resources. Prejudice, bigotry, and racism are not the same thing. Prejudice is when a person negatively pre-judges another person or group without getting to know the beliefs, thoughts, and feelings behind their words and actions. A person of any racial group can be prejudiced towards a person of any other racial group. There is no power dynamic involved. Bigotry is stronger than prejudice, a more severe mindset and often accompanied by discriminatory behavior. It's arrogant and mean-spirited, but requires neither systems nor power to engage in. Only racism involves a power dynamic. Do you understand the difference in these three terms?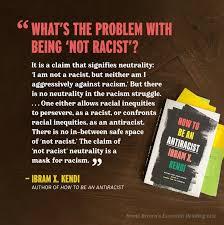 2. Now these days it's not enough to just say you are not racist. Part of the problem these days is that too many people feel it is not their problem. They treat everyone the same, so why should it be their fight. In a book that is probably a "must read" for every person, "How To Be An Anti-Racist", the author, Dr. Ibram X. Kendi presents a simple idea: that any genuine opponent of racism has to identify as an anti-racist, not simply as "not racist". In his book, he says that to truly stamp out racism (no easy objective) we must first follow some simple steps, in our journey to becoming anti-racist. One of the major steps is to acknowledge, whether we like it or not, that our white skin colour has opened doors and given us opportunities for generations. Do you acknowledge that your skin colour has given you an advantage in many situations?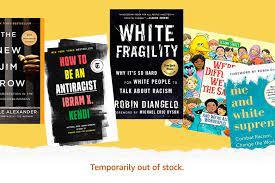 3. Robin DiAngelo, a sociologist and author of "White Fragility" coined the term "white fragility" to describe "the defensive reactions so many white people have when our racial worldviews, positions, or advantages are questioned or challenged." She continues: "For a lot of white people, just suggesting that being white has meaning will trigger a deep, defensive response. And that defensiveness serves to maintain both our comfort and our positions in a racially inequitable society from which we benefit." If we, as white people, can acknowledge this, it is the first step towards being anti-racist. Have you read either of these two books?
Neither, but I would be interested
Neither, but have no interest in reading these
05/15/2022
Love & Relationships
2232
108
By: Harriet56
Earn Rewards Live
Comments