Results for - Airport Therapy Pig
1,822 voters participated in this survey
1. The SF airport is known for their "Wag Brigade", which is a therapy group of tactilely satisfying animals that roam the terminals to comfort stressed out flyers. If you've flown through SFO before, have you ever noticed any of these creatures?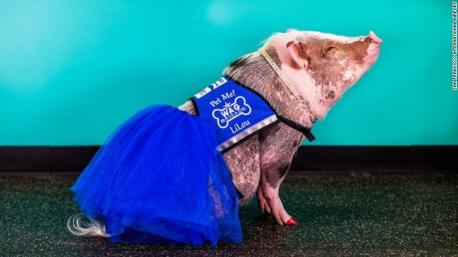 2. Meet LiLou, a therapy pig and the newest addition to the Wag Brigade. Do you think this is a good choice for a therapy animal?
3. Do you think being able to pet an animal like this before a flight would help you relax?
12/15/2016
Travel
1822
32
By: MamaV1776
Comments