Results for - Lucky Delta Passenger Got the Entire Flight to Himself
2,378 voters participated in this survey
A New York-based director got the surprise of his life last week when he discovered that he would be the only passenger on a Delta Airlines flight and as a result, he decided to document the experience.
1. A delay in the first part of Vincent Peone's journey back home, from Aspen, Colorado, via Salt Lake City, Utah, ended up with him being the only passenger on the flight to Salt Lake City. On Monday, August 12, he tweeted a video of the entire sequence of events. Do you take a video of your unique experiences to post on social media and/or share with your friends?
2. Are you surprised that this man was able to have a flight - on a large passenger jet - all by himself?
3. Would you enjoy having an entire flight to yourself?
4. Assuming it were an option, would you be willing to pay extra (maybe even double or triple) for a ticket to have a flight completely to yourself?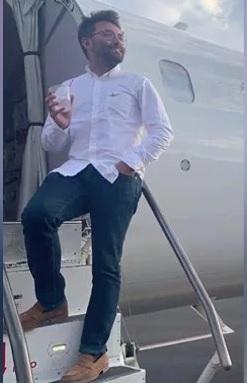 5. In order to fulfill the weight requirement, the flight, which can carry up to 70 people, loaded sandbags onto the seats to make up for it. Peone was also told that he could sit wherever he liked on the flight. In an interview with The Washington Post, Peone called the incident "an altogether very fun experience". He added that " it reminded [him] of an experience you'd have flying in the '50s or something". The video ends with a photo of Peone triumphantly standing in the jet's doorway. Would it make you nervous if they had to add sandbags to meet the "weight requirement" on a flight - if you were the only passenger?
08/22/2019
Travel
2378
58
By: bezdekbt
Comments