Results for - Eeriest Abandoned Attraction in Every State (Part Three)
1,995 voters participated in this survey
The USA is crammed full of museums designed to be a window into times gone by – but, sometimes, the country's fascinating abandoned buildings do a better job of bringing the past into focus. From mysterious ghost towns to long-deserted mansions, let's reveal the eeriest abandoned attraction in every state. **If you're planning on visiting any of these spooky spots, be sure to double check opening times and state travel advisories before you go. (Source: Love Exploring)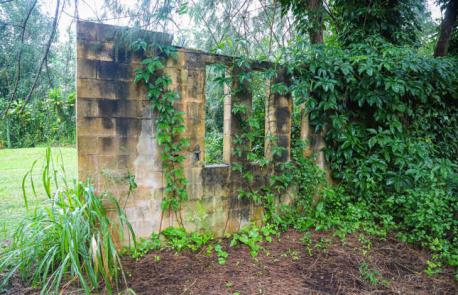 1. Hawaii: Old Club Med, Kauai - The eerie ruins of an old resort are tucked away above Hanalei Bay, on the north shore of The Garden Isle. Old Club Med had its glittering heyday in the Sixties and Seventies, but today all that's left is a series of weather-beaten walls and foundations shrouded by greenery. It's accessible via the verdant Old Club Med Trail. Have you ever visited this attraction?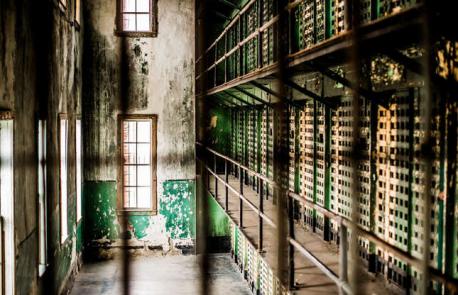 2. Idaho: Old Idaho State Penitentiary, Boise - The creepy corridors and creaking cell blocks of the Old Idaho State Penitentiary were built in the early 1870's and, during the prison's century in operation, some of the state's most formidable criminals were incarcerated here. But by the 1970's the prison was outdated, with poor sanitation and inadequate space for the constant influx of inmates. The prisoners were transferred elsewhere, and the facility was finally closed. Today, the site is preserved by the Idaho State Historical Society and self-guided tours are currently available. Have you ever visited this attraction?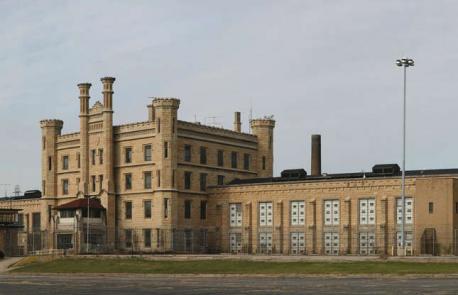 3. Illinois: Old Joliet Prison, Joliet - Gothic Joliet Prison was opened in 1858, having been built in part by a group of inmates themselves. But just two decades later the prison's population was over capacity and conditions suffered. Still, despite this early deterioration, the prison would not close its doors until 2002. Tours of the castle-like site are now run by the Joliet Area Historical Museum – they're currently restricted to outdoor areas (advance reservations required) with virtual 3D tours of the interior also available. The atmospheric building was used as a location for hit TV series Prison Break too. Have you ever visited this attraction?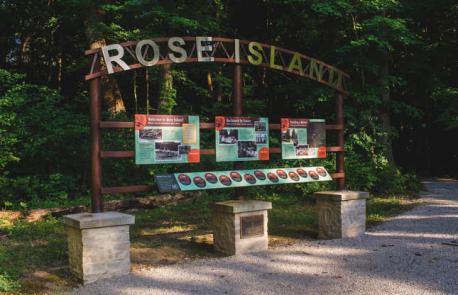 4. Indiana: Rose Island Amusement Park, Charlestown - Rose Island was once a kitsch amusement park beloved by locals, but it was all but washed away by the Ohio River flood of 1937. Today the leafy Charlestown State Park protects the site's eerie fragments: a decaying stone fountain, a series of metal archways and an over-grown swimming pool with ladders leading to nowhere. Dotted amid the park's remnants, information boards offer a glimpse of the site's former glory. Have you ever visited this attraction?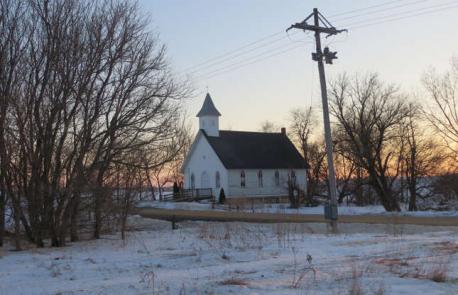 5. Iowa: Buckhorn, Jackson County - Very little remains of this teeny ghost town in Iowa's Jackson County, a mysterious scattering of buildings off the area's Highway 64. Visitors will find no historical plaques here, but the crumbling creamery, abandoned cemetery and shuttered white-washed church speak for themselves. It's typically possible to wander around outside the haunting structures, but don't go inside – they're private property. Have you ever visited this attraction?
10/17/2021
Travel
1995
22
By: sarahzahm
Comments