Results for - Eeriest Abandoned Attraction in Every State (Part Six)
2,294 voters participated in this survey
The USA is crammed full of museums designed to be a window into times gone by – but, sometimes, the country's fascinating abandoned buildings do a better job of bringing the past into focus. From mysterious ghost towns to long-deserted mansions, let's reveal the eeriest abandoned attraction in every state. **If you're planning on visiting any of these spooky spots, be sure to double check opening times and state travel advisories before you go. (Source: Love Exploring)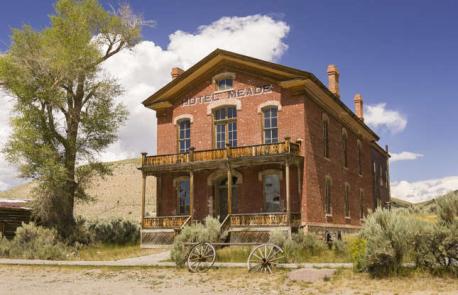 1. Montana: Bannack, Beaverhead County - This ghost town in southwestern Montana, now Bannack State Park, is home to some 60 historical structures. Bannack was established in 1862, when prospector John White struck gold nearby and it remained a mining town until the 1930's. By the 1950's, though, reserves were diminished, and the town was eventually abandoned. Now self-guided tours allow visitors to peek inside the old buildings, from the drugstore to the schoolhouse. Have you ever visited this attraction?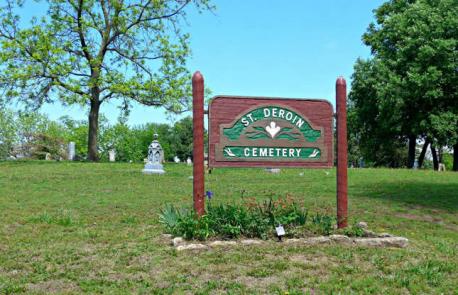 2. Nebraska: St. Deroin, Nemaha County - A tiny ghost town within the limits of Indian Cave State Park, St. Deroin has been all but abandoned for almost a century. Surrounded by woodland today, the town was once the site of a busy ferry crossing, but when the Missouri River changed course, the settlement fell into decline and by the 1920's it was completely deserted. Curious modern visitors can explore the preserved St. Deroin cemetery, as well as the old schoolhouse and general store. Have you ever visited this attraction?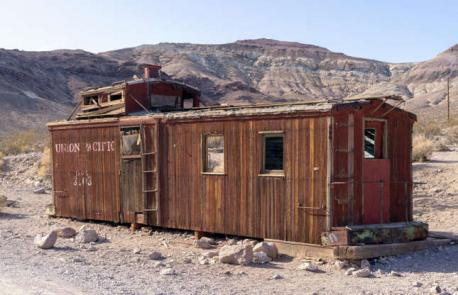 3. Nevada: Rhyolite, Nye County - Situated just outside the boundaries of Death Valley National Park, Rhyolite is Nevada's most intriguing ghost town. Prospectors found quartz in the area as early as 1904 and a town filled with stores, houses, a school and even hotels soon bloomed. Its success was fleeting though: by 1910, business began to decline and by 1916 Rhyolite was completely abandoned. Today reminders of the town's existence pop up across the stark landscape, from parts of an old jail to a decrepit bank building. Have you ever visited this attraction?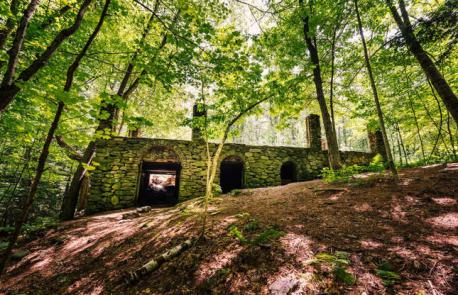 4. New Hampshire: Madame Sherri's Castle, Chesterfield - Swallowed up by the Madame Sherri forest, these enchanting ruins have a tale to tell. The castle was once owned by eccentric Madame Sherri, a costume designer with a penchant for lavish parties. It began to crumble away after Madame Sherri left the property behind, and was all but destroyed by a fire in 1962. Still standing are some of the castle's stone walls, carved out with arches, and a swirling stairway. Hikers can see the ruins on an easy trail through the forest. Have you ever visited this attraction?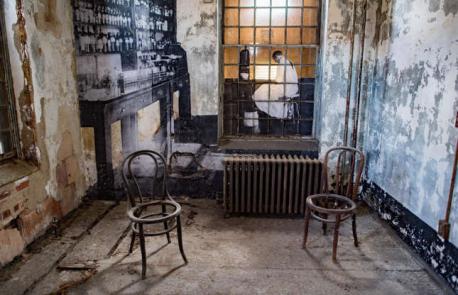 5. New Jersey: Ellis Island Immigrant Hospital, Ellis Island - This famed hospital on Ellis Island opened in the 1900's, just after the turn of the century. It was in operation until the 1930's, before it was completely abandoned in 1954, and while open, the hospital treated many thousands of immigrants who arrived on Ellis Island ready for a new life. Today poignant images by French artist JR plaster the peeling walls, and a hard-hat tour allows visitors to explore the unrestored site, from the kitchens and the wards to the treatment rooms. Have you ever visited this attraction?
10/20/2021
Travel
2294
20
By: sarahzahm
Comments