Results for - Eeriest Abandoned Attraction in Every State (Part Nine)
2,304 voters participated in this survey
The USA is crammed full of museums designed to be a window into times gone by – but, sometimes, the country's fascinating abandoned buildings do a better job of bringing the past into focus. From mysterious ghost towns to long-deserted mansions, let's reveal the eeriest abandoned attraction in every state. **If you're planning on visiting any of these spooky spots, be sure to double check opening times and state travel advisories before you go. (Source: Love Exploring)
1. South Dakota: Okaton, Jones County - An atmospheric ghost town in the South Dakotan prairies, Okaton was once a busy railroad town. But workers soon moved on, and Okaton fell into decline through the latter half of the 20th century. An attempt by a local family to capitalize on Okaton's new ghost town status and form an attraction was short-lived too. Visitors passing through today will see the striking remains of an old grain elevator, plus rusting railroad tracks overgrown with greenery. Have you ever visited this attraction?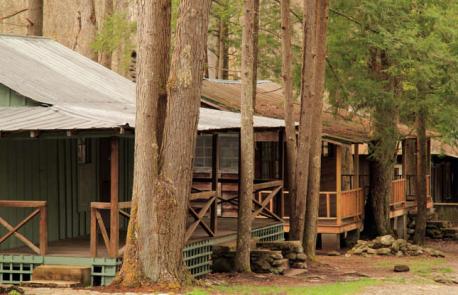 2. Tennessee: Elkmont Historic District, Great Smoky Mountains National Park - Four photogenic wooden cabins are hidden away in the woodland of the Great Smoky Mountains National Park, forming the Daisy Town part of the Elkmont Historic District. They were originally home to loggers, before becoming swish vacation retreats in the early 1900's, but eventually fell into disrepair. Many similar structures in the area have been demolished, but these four deserted cabins have been stabilized. They can be viewed from outside, and the public can typically also peek inside to see the rustic interiors. Have you ever visited this attraction?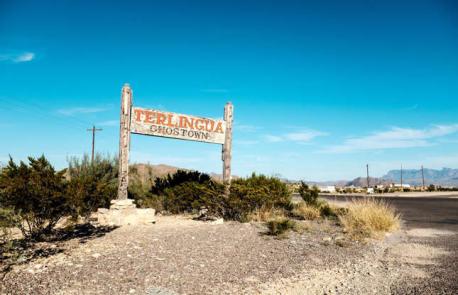 3. Texas: Terlingua, Brewster County - It wasn't gold that had people rushing to this former mining town towards the end of the 1800's, it was cinnabar – a kind of mercury ore. But by the time the Second World War began, the mines were losing money and residents were draining from the town. Today, evidence of the site's glory days can still be seen, from crumbling stone walls and huts to car shells. Beyond the ruins, there's still a community here who are used to tourists passing through. Have you ever visited this attraction?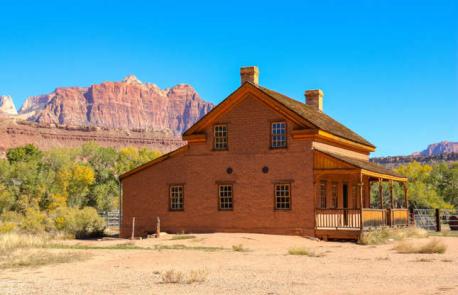 4. Utah: Grafton, Washington County - The rugged red peaks of Zion National Park watch over this ghost town. Once one of a large string of nearby villages, it was established by Mormon settlers from around 1859 – though the site we see today was built up in 1862 after a flood devastated the original town. It was inhabited until the early 1900's, when most residents moved west in search of a new life. The fascinating deserted homes, the atmospheric cemetery and the sheer natural beauty typically draw visitors to the site. Have you ever visited this attraction?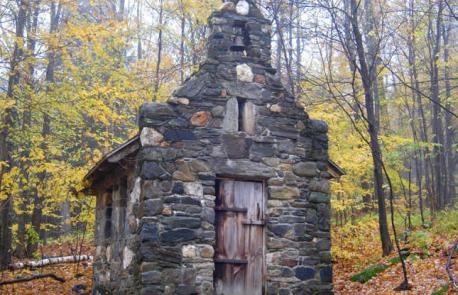 5. Vermont: Trapp Chapel, Stowe - Compared to the many fading ghost towns in the USA's west, Vermont has few abandoned buildings, but a dinky stone chapel can be found in the wooded grounds of the Trapp Family Lodge in the pretty town of Stowe. The Austrian-style lodge is still owned and operated by the von Trapp family, who moved to Stowe in the 1940's and opened this property to guests in 1950. A hike through the grounds leads to the picturesque chapel, reportedly built as a tribute to Second World War soldiers. Have you ever visited this attraction?
10/23/2021
Travel
2304
18
By: sarahzahm
Comments