Results for - Eeriest Abandoned Attraction in Canada (Part One)
2,379 voters participated in this survey
From the end of the Gold Rush to unforgiving weather, there are many reasons why towns and villages across Canada's provinces and territories lie abandoned. Some it's possible to visit (but only travel when it's safe to do so) while others are best viewed through the lens of fabulous photography.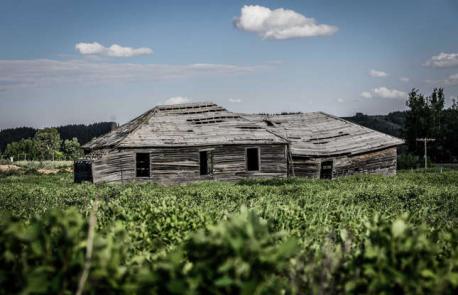 1. Glenbow Village, Alberta - Glenbow is around a 40-minute drive from the city of Calgary. Glenbow's heyday was short-lived, lasting from 1907 to 1927 when a sandstone quarry was being worked nearby. After the quarry's closure in 1912, many residents left in search of jobs. Today, the village lies eerily empty. Have you ever visited this attraction?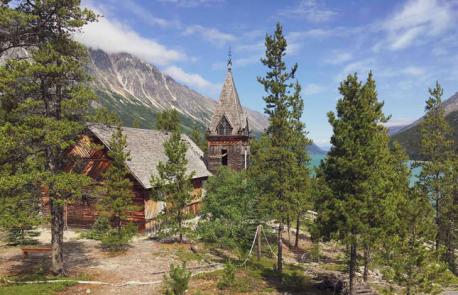 2. Bennett, British Columbia - Located on Lake Bennett, this town started life as a boat-building hub in 1897, growing to a proper town with 15,000 people who flowed in during the Klondike Gold Rush. The town was important during the construction of the White Pass and Yukon railway. But the completion of the line in 1900 saw an end to Bennett's purpose and it fell into decline. All that remains is St Andrew's Church and the ghostly reminders of its previous fortune, such as wharf pilings and scattered glass bottles. Have you ever visited this attraction?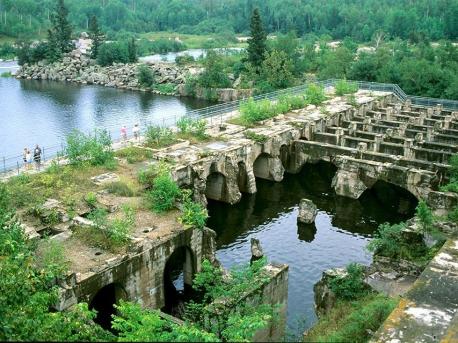 3. Pinawa, Manitoba - Built in 1906 for the growing needs of Winnipeg, the dam was decommissioned in 1951 to make way for a larger generating station downstream. There was not much in the way of environmental remediation in those days, so the equipment was removed and a nearby town site was dismantled. But the concrete structure remained. The dam is now the centerpiece of a provincial park and is strikingly accessible. Visitors can walk around the structure and, in some places, directly on top of it. Hop into a boat or canoe, and you can wind your way through the bottom of the ruins, staring up at the empty chambers where turbines once captured the power of the Pinawa Channel, and where bushes and trees now grow. Have you ever visited this attraction?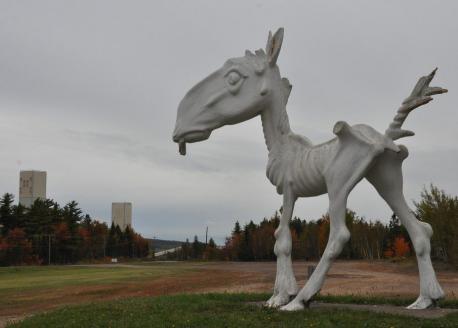 4. Penobsquis, New Brunswick - At a glance, tiny Penobsquis, NB looks like any other southern New Brunswick village: corn fields and pastures. Woods. A couple houses and fading motels. More woods. But if you find yourself Sunday-driving down more scenic old Route 114, you'll notice something bizarre along what was once the Trans-Canada Highway: a freaky figure that will sear itself into your nightmares for eternity. A stark statue of an emaciated racehorse is the sole reminder of Animaland that's visible from the road. The effigy of Blow Hard the Race Horse lured tourists to the now-defunct theme park from the early 1960's until the sweet retro sign was finally taken down in the mid-1990's. Have you ever visited this attraction?
10/25/2021
Travel
2379
21
By: sarahzahm
Comments