Results for - Eeriest Abandoned Attraction in Canada (Part Two)
2,445 voters participated in this survey
From the end of the Gold Rush to unforgiving weather, there are many reasons why towns and villages across Canada's provinces and territories lie abandoned. Some it's possible to visit (but only travel when it's safe to do so) while others are best viewed through the lens of fabulous photography.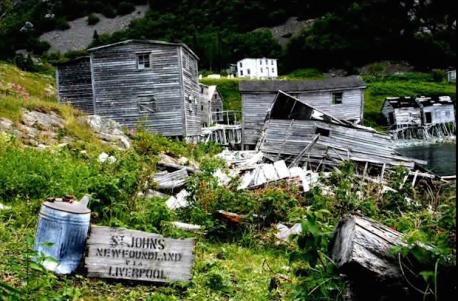 1. Ireland's Eye, Newfoundland and Labrador - This once thriving fishing village in Newfoundland is now a town perfect for supernatural activity. It operated from the 1880's to the 1960's, with a peak population of 157. By the mid 60's, though, the population fell to a measly 16, and every single one of them left for homes in nearby areas. Legend has it, though, that it was a drug hiding ground for local gangsters in the 80's. Have you ever visited this attraction?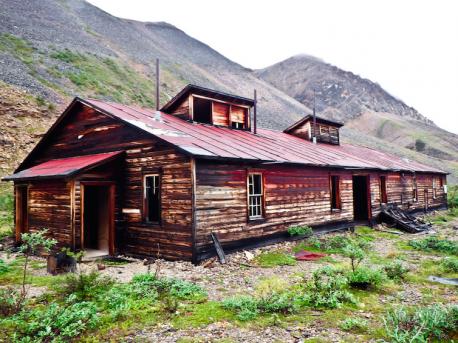 2. Norman Wells, Northwest Territories - The Northwest Territories Mackenzie Mountains are home to the Canol Heritage Trail, which traces a World War II pipeline that has since been abandoned. They're 217 miles (385km) of one of the most difficult hikes in North America, boasting wartime construction gems that make for a beautiful history lesson. Have you ever visited this attraction?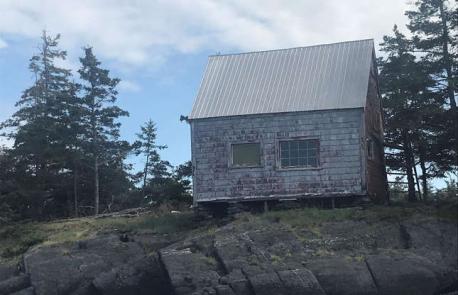 3. Eastern Points, near Blue Rocks, Nova Scotia - Eastern Points is a collection of islands, jutting out into the Atlantic. In summer temperatures hit 86°F (30°C) plus, while in winter the harsh weather can bring battering rain and cruel winds that last many months. The not-for-the-faint-hearted conditions are among the reasons why this community has remained largely abandoned since the 1960's. There are a few inhabited buildings, once home to fishermen and mainly occupied during the summer. Many of these dwellings have been passed from generation to generation and you can see a former general store, homes and eerie piers which lie empty and decaying. Have you ever visited this attraction?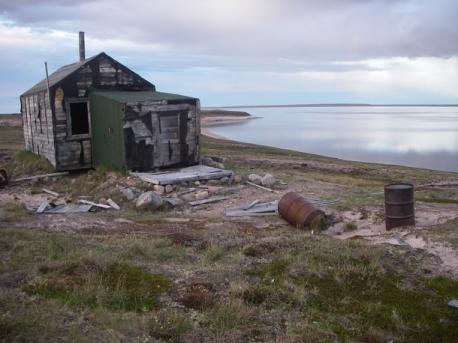 4. Keewatin Region, Nunavut - In August of 1949, a floatplane buzzed low over the north shore of Garry Lake in the heart of the Keewatin District – part of mainland Nunavut today. A skinny man with thick glasses climbed out and stepped on to the tundra. He was Father Joseph Buliard of the Oblate Missionaries of Mary Immaculate, and he was here to establish Canada's most remote mission. On October 24, 1956, seven years after Buliard's arrival, everything at the Garry Lake mission suddenly changed. Buliard, by then 42 years old, hitched up his dog team, planning to head a few miles onto the frozen lake to check his fish nets. He was never seen again. By 1959, just a decade after Father Buliard had set up the first-ever mission at Garry Lake, nobody was left. The Uvaliaqtiit people had either died or been moved away. Father Buliard's cabin stubbornly remains. It stands to this day, its shell of thin boards blackened by sun and cold. Shreds of tarpaper cling to its walls; wind whips through it. Have you ever visited this attraction?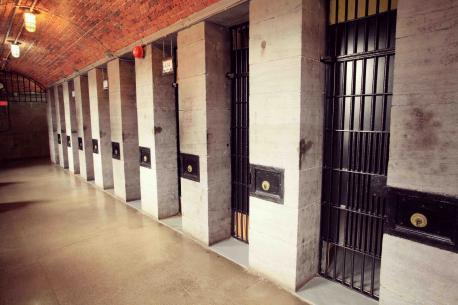 5. Ottawa Jail Hostel, Ontario - This prison was known for its inhuman practices before it closed in 1972. It was terribly overcrowded and up to 150 prisoners would be forced to share about 30-60 tiny cells. After sitting abandoned for a year, it was bought and turned into a hostel. The prison's death row has even been restored and is open to visitors for tours. Have you ever visited this attraction?
10/26/2021
Travel
2445
24
By: sarahzahm
Comments