Results for - Eeriest Abandoned Attraction in Canada (Part Three)
2,380 voters participated in this survey
From the end of the Gold Rush to unforgiving weather, there are many reasons why towns and villages across Canada's provinces and territories lie abandoned. Some it's possible to visit (but only travel when it's safe to do so) while others are best viewed through the lens of fabulous photography.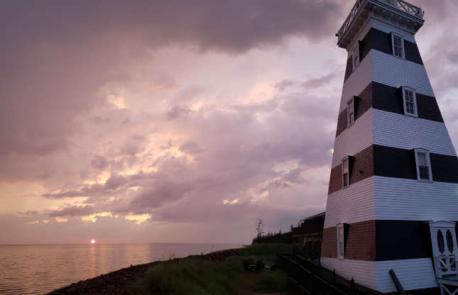 1. O'Leary, Prince Edward Island - Built in 1875, the West Point Lighthouse is a picturesque structure on PEI's charming coast but like many marine buildings it's steeped in tales of hauntings. It's said that ghosts of former lighthouse keepers visit the historic landmark, mischievously turning lights on and off. The form of a flaming phantom ship has also been spotted in the water of the Northumberland Strait from the lighthouse, as well as by people traveling on nearby ferries. A snake-like creature lurking offshore is another one for guests at the Westpoint Lighthouse Inn to watch out for. Have you ever visited this attraction?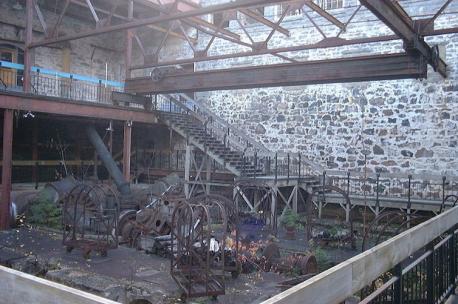 2. Saguenay-Lac-Saint-Jean region, Quebec - Quebec's Val-Jalbert was first built way back in 1901. Located at the Ouiatchouan Falls, so it was a successful pulp mill for a long time, but it was closed in 1927 and the town abandoned, leaving only 60 well-preseved, historical buildings. Have you ever visited this attraction?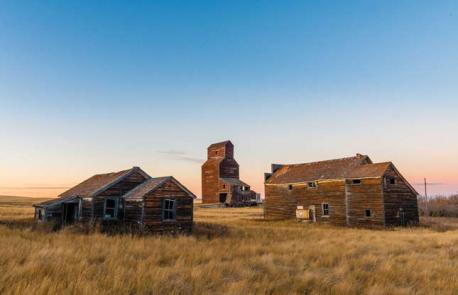 3. Bents, Saskatchewan - Just over an hour's drive southwest from Saskatoon lies the tiny town of Bents. Its heyday came in the 1930's when one of the last stretches of railway was built into the Canadian Prairies. The trains were halted in the 1970's, when the running of them became financially difficult and the population of Bents gradually fell away. The buildings that remain include one of the two huge grain stores from the 1920's, with an abandoned tractor discarded at the front. Inside the general store there's an eerie pair of ice skates hanging on the wall and row after row of empty shelving. Have you ever visited this attraction?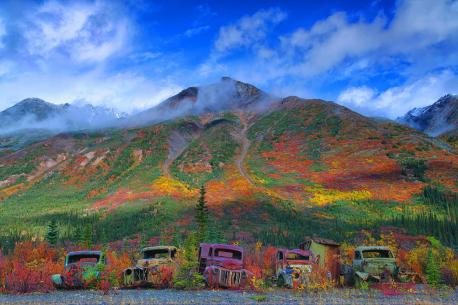 4. Yukon - My favorite for last! This spectacular photograph shows five trucks abandoned in 1943 that have rusted so severely they now blend in with their natural surroundings. The selection of old vehicles - parked in a row next to each other - have not moved in 73 years and their corrosion is now so advanced the old motors appear camouflaged in front of the green, orange and yellow backdrop. The vehicles were involved in the building of the Canol Road - the 'Canadian American Norman Oil Line' - in the Yukon Territory in Canada. Have you ever visited this attraction?
10/27/2021
Travel
2380
23
By: sarahzahm
Comments