Results for - Excuse me, you can't sit here!
1,637 voters participated in this survey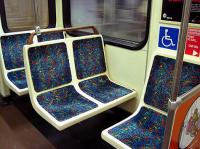 1. When you first enter LA buses, the front seats are reserved for seniors and the handicap passengers. Quite often, there are those that don't qualify for these seats, that are sitting there. For example: teens, Moms with kids, non-handicap and others under the senior age. If you were a senior or had a handicap bus pass and you entered the bus, and the front seats were taken what would you do?
I would tell the bus driver to ask those not qualified, to move
Say something myself, "Handicap or Senior getting on the bus, needs seat"
Keeping walking through bus until you find a seat
Ask someone to move that is in the senior/handicap area
Stand towards the front, until there is room
Get off and wait until the next bus arrives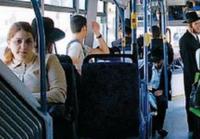 2. Has this ever happened to you?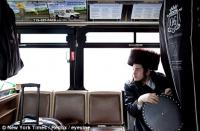 3. If yes, how annoying is this situation?
Depends on how my day is going
4. Have you ever asked someone not qualified to move, so you could sit, and they didn't move?
5. Between ride and bus driver, who ultimately should say something so there is an available seat for a senior or disabled person?
09/15/2015
Travel
1637
38
By: ptajuggalette
Earn Rewards Live
Comments