Results for - I Am Not That Syed Adam Ahmed--I Am A 6-Year Old Boy
1,910 voters participated in this survey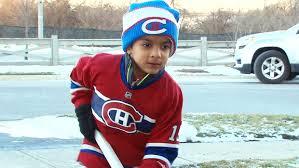 1. For the second time in three months, 6-year old Syed Adam Ahmed, of Markham, Ontario, was delayed at the airport because the little boy's name pops up on the 'No Fly List" as a travel risk. The family's problem came to the public's attention when his father tried to take his son to the Winter Classic game on New Year's Day in Boston. Ahmed snapped a picture of the computer screen showing Adam had been flagged on the "deemed high profile list." Now, a few months later, on their way Edmonton for a family wedding, they again ran into problems checking him in. Have you ever run into problems checking in, because you share a name with someone not allowed to travel/on the "no fly list"?
Someone I know ran into trouble
I/someone I know has but for other reasons
2. Air Canada told the family they have no other choice but "to comply with applicable laws and regulations, including the enforcement of security programs including so-called 'no-fly lists' compiled by governments." The family was told to use the child's Aeroplan number when booking/checking him in, as it was a unique identifier, but the family said the boy's Aeroplan number doesn't always work. Do you feel Air Canada needs to address this problem as a special case, or just go along with the "rules"?
Should address this particular problem specifically--it should not be happening over and over
They have no choice but to follow the rules
Every case is different, but in this case, it should be handled differently
No opinion one way or the other/not sure
3. The Markham, Ont., family said the delay, while aggravating, isn't as worrisome as the fact that the government and airlines haven't put a system in place to differentiate between a child and a potential threat who shares the same name. But for Grimsby, Ontario teen, Harrison Vien, who turns 18 shortly, this poses a more immediate threat. He wants his name off the no-fly list so that he can one day travel the world. He has had this problem since 2007, when he was flagged on a trip to Florida. Since then it has happened several times, and will continue to happen, unless the system is reviewed. Do you agree that this system needs to be reviewed so cases like this do not occur?
No, leave things the way they are, for our safety
03/08/2016
Travel
1910
31
By: Harriet56
Comments