Results for - Throw me to the wolves and I will return leading the pack, Part one
2,422 voters participated in this survey
There are three wolf species in the world: The Gray Wolf, Red Wolf, and Ethiopian Wolf. Several subspecies are named based upon the region where they happen to be found. While there are many similarities between these types of wolves, there are also enough differences to separate them. https://www.wolfworlds.com is the main source for this survey series.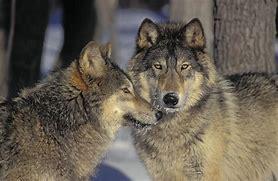 1. Which of these Gray Wolf facts are you familiar with?
The Gray Wolf is one species of wolf that is well known among many people. They can be all colors and range in size depending on where they happen to reside.
They can be found throughout the United States, Canada, and Alaska. They also inhabit some regions of Europe, Asia, and Africa.
Overall, they are still considered an endangered species. However, in areas of the United States, they have reached high populations, so controlled hunting is allowed.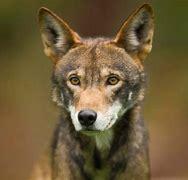 2. Which of these Red Wolf characteristics are you aware of?
The Red Wolf gets its name from the color. They have a reddish tint to their fur that sometimes results in them being confused with the fox.
They can also be brown, so they are often believed to be a different species of wolf when they are seen in the wild.
They are mainly found around the areas of North Carolina and South Carolina in the United States. They are considered to be critically endangered species and have been so since 1996.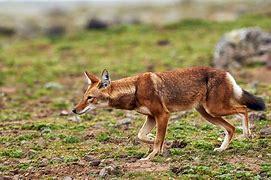 3. Which of these Ethiopian Wolf traits do you know?
The Ethiopian Wolves are found in areas of Africa. They are very closely related to the Gray Wolf. They are a small type of wolf and are often mistaken for coyotes due to that fact.
They live in packs but are often seen venturing out on their own to hunt small prey. They don't seem to have the same need for the complex social structure as other wolf species.
Ethiopian wolves look specifically different from other species of wolf. They are usually thin/slender and long-limbed. They have reddish coats with white marks on their tails, face, legs, and chin. They also have their tails marked with undefined black stripes, and there is a distinct white mark beneath their eyes. These unique features make it easy to recognize them.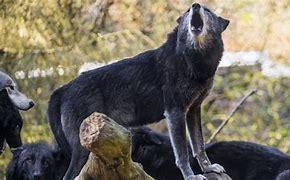 4. In the rest of this wolf series, we will explore some of the main subspecies. Have you ever seen a wolf in the wild?
08/17/2022
Nature
2422
43
By: scouthoward
Earn Rewards Live
Comments