Results for - A cat on a leash?
1,967 voters participated in this survey
A couple of days ago I found this article on PetMD about walking a cat on a leash. It seemed quite unusual, but let's see if you have seen a cat walking on a leash in your neighborhood, or if you ever decided to walk your cat. I've only seen a woman a couple of years ago walking her siamese on a leash, and also wearing silver boots. The cat seemed quite pleased and relaxed. I can't imagine any of my 3 cats walking on a leash ever. Here's the link: http://www.petmd.com/cat/training/evr_ct_how_to_walk_you_walk_your_cat?roi=echo3-41381734649-40070835-16250084b0dd1c848e89baea045671f0&utm_source=Newsletter&utm_medium=Email&utm_campaign=NWS_01_24_17&utm_content=NWS_Leash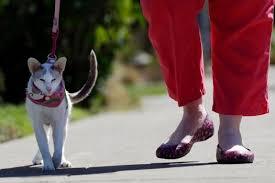 1. Did you ever walk a cat on a leash? If you did, please let us know about your experience.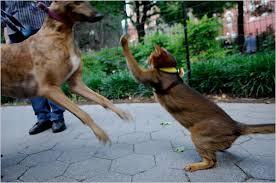 2. If you did walk a cat on a leash, did the cat enjoy the walk?
3. When you walked them on a leash, did you have any issues with dogs around you?
4. Are there people walking cats on a leash in your area?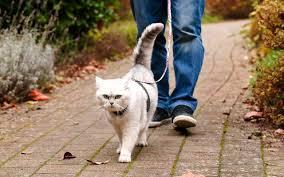 5. Does walking a cat on a leash seem to be a good idea when it's almost certain you will come across dogs on most walks?
02/04/2017
Pets
1967
49
By: LBP
Earn Rewards Live
Comments