Results for - Part 2 - Update to 79 Year-Old Woman Sentenced to Jail for Feeding Stray Cats
2,654 voters participated in this survey
I composed a survey a while back about Nancy Segula, a 79 year-old Garfield Heights, Ohio woman who had been sentenced to 10 days in jail because she was repeatedly feeding stray cats. Several comments from fellow Tellwut'ers were asking for updates about the story – so here it is.
1. Do you remember the original survey about Nancy Segula from the Cleveland, Ohio area, sentenced to 10 days in jail for continuing to feed stray cats after numerous citations?
2. A local animal welfare organization has been trapping the cats, spaying or neutering them and placing them in caring homes. Do you think this is a good solution to help with the neighborhood feline problem?
3. Judge Weiler decided to review the case after a magistrate who filled in for her issued the 10 day sentence to Nancy Segula for continuing to feed the stray cats after she received 4 citations – totaling $2000 in fines for the offenses. Since she kept feeding the cats anyway, the magistrate gave her the 10 day jail sentence, sparking outrage from people after hearing the story. That sentence is harsher than some had received in the same area for killing or starving pets. Do you think a 10-day jail sentence was extreme for this elderly woman?
4. Tuesday, August 5th, Garfield Heights Municipal Court Judge Jennifer Weiler vacated Nancy Segula's controversial sentence. However, the judge warned Segula to discontinue feeding strays, and to seek treatment for depression. Do you think this is a fair alternative to sending the 79 year old grandmother to jail?
5. The judge also suggested that Ms. Segula get an in-house cat to keep her company. Do you think a cat of her own will help Ms. Segula deal with the grief over the loss of her husband and her two cats, which Segula claims led to her continuing to feed the stray cats from the neighborhood?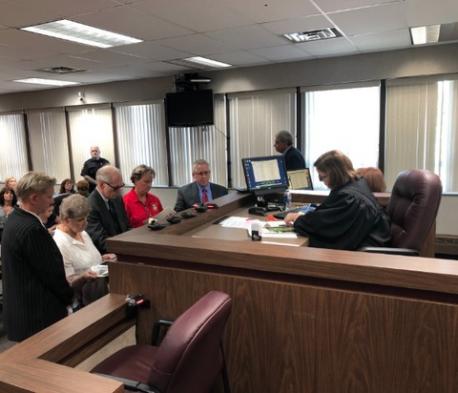 6. Judge Weiler chose to vacate the sentence, on the condition that Segula promise to stop feeding the cats, which she has. If she does it again, the judge warned, Segula will go to jail. Do you think it is fair of the judge to temporarily suspend the sentence and give Nancy Segula one more chance to comply with the law – now that she knows the seriousness of the consequences if she does not?
08/13/2019
Pets
2654
88
By: bezdekbt
Comments