Results for - Celebrating All Things Canine -- National Dog Day (Sorry Cats!)
2,587 voters participated in this survey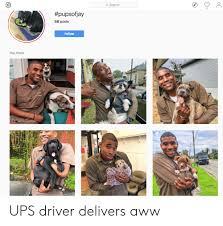 1. Today, August 26th is National Dog Day, and to celebrate social media is flooded with adorable doggie selfies, some even including their human companions. You would have to look hard to find any as cute as UPS driver Jason Hardesty who has a serious case of puppy love. The 30 year old from New Orleans has won over fans for posting photos of dogs along his delivery route on his Instagram page using the hashtag #pupsofjay. Hardesty says he first took photos of some pooches when he got assigned a new route about two years ago. He just saw a really cute dog and asked a customer if I can take a picture of their dog. Hardesty, who's been driving for UPS for seven years, says he does this just for the pure joy of it. Do you think this is a sweet idea to do?
Hey, what about us cats? We're cute too!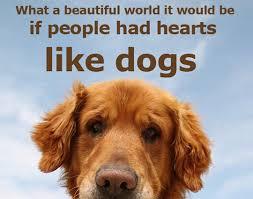 2. According to NationalDogDay.com, the day was founded in 2004 by pet and family lifestyle expert and animal advocate Colleen Page as away to bring attention to the plight of animasl and encourage adoption. The day was chosen in honor of when Page's family adopted her first dog, "Sheltie," when she was 10 years old. Which of these "dog" quotes do you enjoy?
"The world would be a nicer place if everyone had the ability to love as unconditionally as a dog." - - Agatha Christie
""The better I get to know men, the more I find myself loving dogs."- - M.K. Clinton
"Before you get a dog, you can't quite imagine what living with one might be like; afterward, you can't imagine living any other way." - - Carolina Knapp
"No other animal bonds to a human being the way a dog does. And I suspect there is no other animal to which human beings can bond the way we can bond to a dog." – Robert Crais
"Dogs love their friends and bite their enemies, quite unlike people, who are incapable of pure love and always have to mix love and hate." - - Benjamin Franklin
"Dogs don't rationalize. They don't hold anything against a person. They don't see the outside of a human but the inside of a human." - - Groucho Marx
"The average dog is a nicer person than the average person." - - Will Rogers
"Happiness is a warm puppy." - - Rita Rudner
"Cats rule the world." – Jim Davis. (This quote was NOT left by a cat, honestly!)
"A dog will teach you unconditional love. If you can have that in your life, things won't be too bad." - - Anne Tyler
3. Here are some of the most famous songs about dogs or referencing dogs. Which are your favourites on this list?
Elvis Presley - "Hound Dog"
Baha Men - "Who Let The Dogs Out"
The Beatles - "Martha My Dear"
Pink Floyd - "Seamus The Dog"
Sublime - "I Love My Dog"
The Monkees - "Gonna Buy Me a Dog"
Dolly Parton - "Cracker Jack"
Patti Page - "The Doggie In The Window"
Lobo - "Me And You And A Dog Named Boo"
Cat Stevens - "I Love My Dog" (This gets my vote for best song -- left by NOT a cat)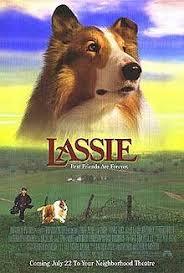 4. Which of the following dog movies were favourites of yours? If your favourite is not on the list, feel free to mention it in the comments.
The Adventures of Milo and Otis
Cats & Dogs (I am rooting for the cats, and this is NOT from a cat!)
08/28/2019
Pets
2587
58
By: Harriet56
Comments