Results for - AFTER DISAPPEARING FOR 10 YEARS, LOST DOG FOUND 1600 MILES AWAY REUNITED WITH FAMILY
2,304 voters participated in this survey
Razzle is a small, black dog owned by a family in Arkansas. In 2011, when he was six years old, he went missing. (https://tinyurl.com/2p5n9b4h)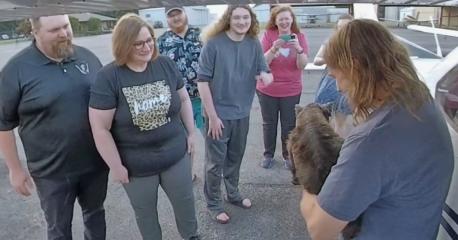 1. But this year, somehow, a very old, sickly black dog showed up at an animal shelter in Northern California with a microchip that led back to the Howard family. If you have a pet, are they ID microchipped?
2. He'd been gone an entire decade. He was 16 now, and the Howard boys — who'd been 8 and 15 when he'd disappeared — were now 18 and 25. If you have a pet, have you ever lost him or her - for any length of time (up to and including 10 years)?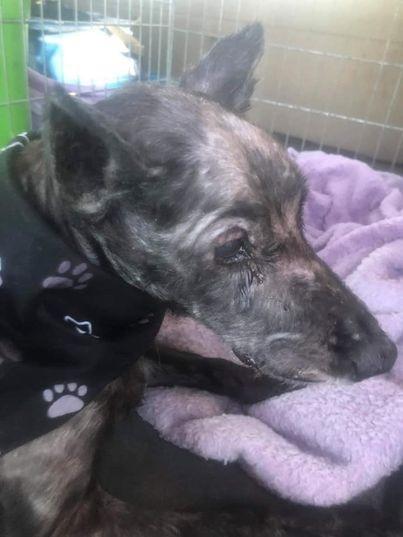 3. There wasn't much time to come up with a plan, as Razzle's health was very bad, with volunteers saying his situation was "dire" and that "his medical state was so fragile." If you have a pet, is his or her health poor?
4. Once rescuers realized he had a family out there, and his family realized he was still out there, they were desperate for a reunion — but there were 1,600 miles between them. Razzle's story dazzled readers, though, and soon a team of rescue elites banded together to ensure the dog's final days were with his family. If you heard of someone who lost a pet, would you be willing to go out of your way to help them be reunited?
5. According to one Facebook post, it was a woman named Debbie Newton who, with the family's permission, picked Razzle up from the shelter and got him vet care and grooming and worked tirelessly to improve his health so he could travel. Even with a month of top-notch rehab, vets maintained Razzle was in no shape to make the drive — even the rescuers believed he simply wouldn't make it. Would you spend your own money to nurse a lost pet back to health if necessary before reuniting him/her with the family?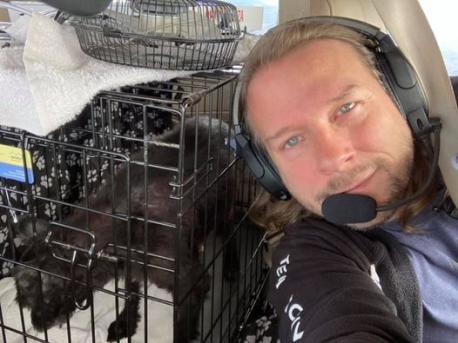 6. A novice pilot, Jeremy Wade, who lived near the Howards and has flown animals before, volunteered his services to get the animal back to his family. Do you know anyone who has helped return an animal to its rightful owner?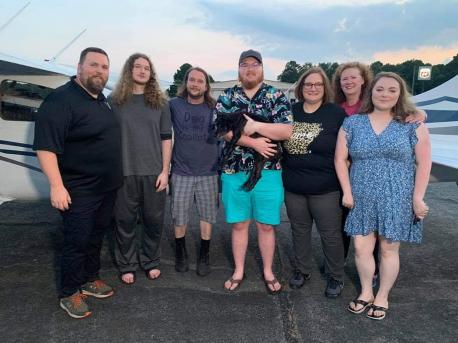 7. After a stop in Santa Fe and after over 11 hours on the plane, Razzle was back in Arkansas. He was barely able to walk, but he was back in his family's arms. "It was so wonderful to reach in and lift him out of the crate for them to see him for the first time," Wade said. Do you think people who go out of their way to help others deserve more recognition than they get?
07/23/2021
Pets
2304
90
Anonymous
Comments