Results for - Jack Russell Terrier "Actors" (Part 3 of 5)
2,309 voters participated in this survey
Several Jack Russell Terriers have been successful in the entertainment industry. This is a series of surveys about 4 of them.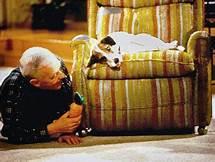 1. Moose was better known as Eddie - the Jack Russell Terrier owned by Frasier Cranes' father Martin on "Frasier". This Emmy-winning sitcom (and spin-off from "Cheers") featured Kelsey Grammar as a pompous psychiatrist and radio show host. Have you ever seen Moose in "Frasier"?
I watched the show, but I don't remember the dog.
No, I didn't watch "Frasier"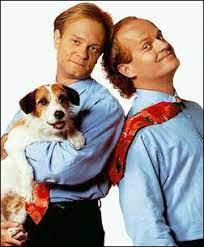 2. Moose got his name because he was the biggest pup in his litter. He was an unlikely TV performer. He was adopted at 2 when his original owners were unable to housebreak him or deal with his destructive antics and untamable ways. He chewed everything, barked too much, and constantly escaped. Dog trainer Mathilde de Cagny turned him into a star. Do you think his journey was remarkable?
Yes, I would never have thought he could be so well trained.
No, he just needed the right owner.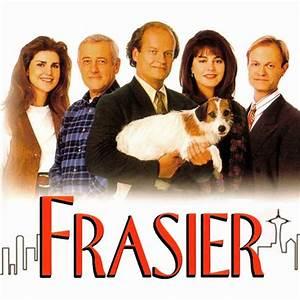 3. "Frasier" ran from 1993 - 2004. During the height of the show's popularity, Moose/Eddie got more mail than his costars. Hundreds of letters arrived weekly with breeding requests, job offers, etc. Which character on the list below was your favorite on "Frasier"?
Frasier Crane, played by Kelsey Grammar
Niles Crane (Frasier's psychiatrist brother) played by David Hyde White
Martin Crane (the guys' retired policeman father) played by John Mahoney
Daphne Moon (Martin's physical therapist/caregiver) played by Jane Leeves
Roz Doyle (Frasier's producer) played by Peri Gilpin
I didn't watch the show or I disliked all the characters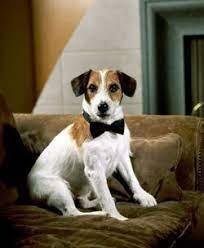 4. Near the end of the run of "Frasier", Moose was replaced by his lookalike son Enzo, who had already been doing some of the more lively stunts on the show. But they brought Moose back to take a bow when taping the final episode. Your thoughts?
How touching. He earned that applause for his contribution to the success of the show.
it seems like the right thing to do.
Why bother? It's just a dog.
08/12/2022
Pets
2309
24
By: sylviefb
Earn Rewards Live
Comments