Results for - Couple Did A Newborn Photoshoot With Their Dog To Silence Questions About Babies
1,872 voters participated in this survey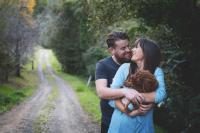 1. "When are you going to have a kid?" is a question childless couple hear all too often. Abby Lee and Matt Kay from Australia got tired of it. So when they added the plus one to their family, it's was a groodle (that's Aussie for a poodle and golden retriever cross) named Humphry, and they made a whole baby photography session for him. All of the old stand-bys were dusted off for the shoot: walking the doggie by paws, bundling him up, posing in bed – the works! Have you heard about this photo shoot?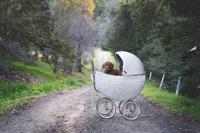 2. They did the shoot with a photographer Elisha Minette, who does many newborn photo shoots, and they created all the typical baby and parent shots. They did it with a sense of humor, but also to drive home a serious subject about couples deciding that they do not want to have children, and do not always want to be asked the question time and time again. Do you know any couples who are perfectly content remaining childless?
I know childless couples but they may be experiencing fertility issues
I think so--can't be sure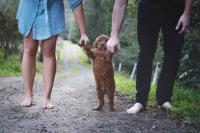 3. If you have a pet, would you ever consider doing a photo shoot like this one, as a "new pet announcement" or other reason?
I love this idea, and would do it
I like this idea, but don't think I would do it
I think this is a ridiculous idea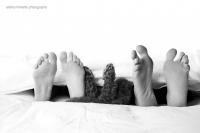 4. This is just a small sample of the shots the couple created with their photographer. This one is my favorite. Do you think this photo is cute?
Find it a little too much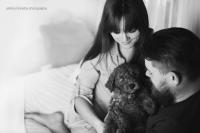 5. Do you know anyone who treats their pet exactly like a child--or do you yourself?
I treat my pet better than my own children!
09/02/2015
Pets
1872
39
By: ghahrem5
Comments