Results for - Ways Pets Can Improve Your Health
1,496 voters participated in this survey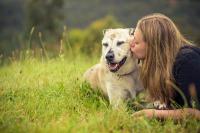 1. Do you currently have a pet (cat, dog, or other)?
2. Being a pet owner (pet guardian) has many health benefits. Which ones are you familiar with?
Cats and dogs are good for the heart.
Your pet can help by lowering your cholesterol.
Animals can help to fight depression.
Pets can keep your blood pressure in check.
Your pet can be a good exercise buddy.
There are fewer strokes among'st cat owners.
Pets can help us recover from trauma.
Animals (especially dogs and horses) easily hold the attention of children with Autism.
Some dogs can alert their owners that have Diabetes when their blood sugars are too low that they need to grab a snack.
Children are most likely to have fewer allergies and stronger immunities growing-up in a home environment with cats or dogs.
People with Rheumatoid Arthritis benefit from movements like walking and throwing a Frisbee with their pet.
A "seizure dog" is one that has been specially trained to live and work with people who have Epilepsy.
People with Alzheimer's have fewer anxious outbursts. Cats seem to be particularly helpful since they require less care than dogs.
Specially trained dogs can perform tasks that let people with Parkinson's disease maintain their independence.
Cats can tell when their owners are about to have seizures and will do their best to warn them.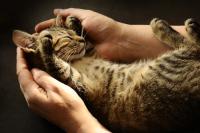 3. Do you believe pets can be beneficial to your over-all health?
4. Have you had a pet help you, a family member, or a friend deal with or overcome a health issue?
09/08/2015
Pets
1496
27
By: msrcms
Comments