Results for - Little Lions
1,575 voters participated in this survey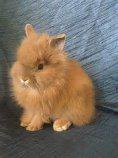 1. Sep't. 28th is International Rabbit Day. In honor of this I'd like to present my favorite mini breed known as the lionhead. Have you heard of this breed?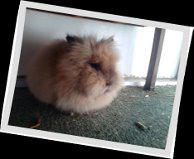 2. These little furballs (2.5 to 3 lbs.) were only recently recognized by A.R.B.A. (American Rabbit Breeders Association) Do you think they finally deserve their long-delayed recognition?
3. Do you, personally, think lionheads are cute?
4. Do you like small, furry animals in general? (E.g. Hamsters, guinea pigs, mice, rodents, ferrets, sugar gliders etc.)
09/29/2015
Pets
1575
30
By: milyvan
Earn Rewards Live
Comments