Results for - Animal Heroes (part 2)
1,739 voters participated in this survey
Remarkable Animals!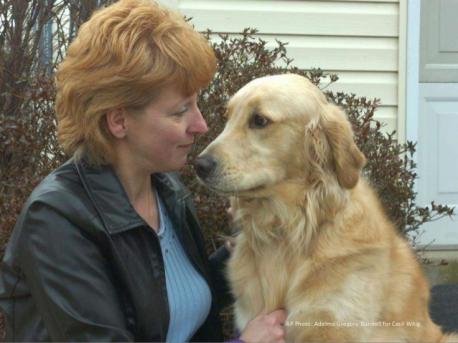 1. TOBY THE GOLDEN RETRIEVER: Toby, a 2-year-old golden retriever, saw his owner choking on a piece of fruit and began jumping up and down on the woman's chest. The dog's owner believes the dog was trying to perform the Heimlich maneuver and saved her life. Debbie Parkhurst, 45, said she was eating an apple at her home when a piece lodged in her throat. She attempted to perform the Heimlich maneuver on herself but it didn't work. After she began beating on her chest, she said Toby noticed and got involved. The next thing she knew, Toby was up on his hind feet with his front paws on her shoulders. He pushed her to the ground, and once she was on her back, he began jumping up and down on her chest. That's when the apple dislodged and Toby started licking her face to keep her from passing out. Are surprised that Toby did the Heimlich maneuver to help save Debbie's life?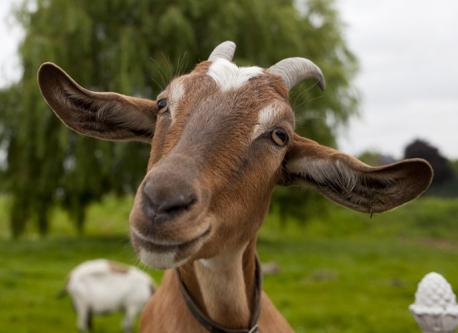 2. MANDY THE GOAT: Austrian farmer Noel Osborne fell into a pile of manure and hurt his hip badly. Being too distant from anybody who could hear his cries for help, he spent five days in the open air. During this time his goat Mandy huddled by his side, keeping him warm. Perhaps more remarkably, Mandy would also feed the man with her milk that helped him to survive cold and rainy nights. Eventually, the man was saved by his friends. Does it amaze you how Mandy helped Noel survive for 5 days?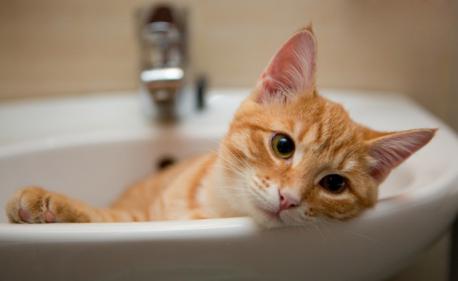 3. PUDDING THE CAT: Amy Jung's rescue cat saved her life the same day he was adopted. Jung and her son Ethan stopped by their local Humane Society to play with the adoptable cats. It was there that they met Pudding, a 21-pound orange and white tabby who had been there for some time. Moved by his plight, the Jungs adopted Pudding, as well as Wimsy, one of Pudding's fellow felines. Later that night, Jung, a lifelong diabetic, slipped into a diabetic seizure in her sleep. That's when Pudding came to her rescue, nudging and biting at her until she awoke long enough to call out to her son. Unfortunately, Ethan was asleep and didn't hear her plea for help. So Pudding sprang into action again, pouncing on Ethan's bed until he woke up and was able to get medical assistance. Both Jung and her doctors agree that Pudding's actions saved her life and he is now a registered therapy cat who has been trained to sit at Jung's feet and meow if her blood sugar drops. Do you think Pudding will be quite helpful with alerting Amy on her diabetes?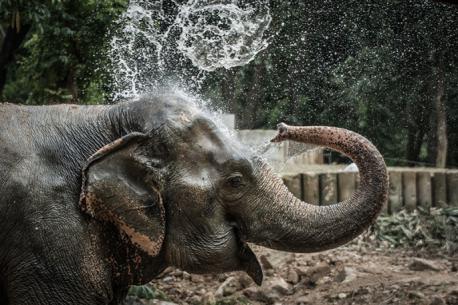 4. NINGNONG THE ELEPHANT: Eight-year-old Amber Mason from Milton Keynes in England was on vacation in Phuket, Thailand with her mother and stepfather. The brightest spot of her holiday to that point had been making friends with a four-year-old Asian elephant named Ningnong. Little did they know that when the 2004 tsunami hit, that elephant would save Amber's life. She climbed on Ningnong's back and the two followed the elephant's owner, Yong, down to the beach. Yong was busily collecting stranded fish from the beach for food while Amber and Ningnong were hanging out together. At one point the elephant sensed that something was wrong and took off running inland. When the wave arrived he stood still and braced himself against the wave, saving Amber's life. Do you think Ningnong was an incredibly brave elephant to help save Amber's life?
01/07/2016
Pets
1739
44
By: msrcms
Earn Rewards Live
Comments