Results for - Animal Heroes (part 1)
1,803 voters participated in this survey
Remarkable Animals!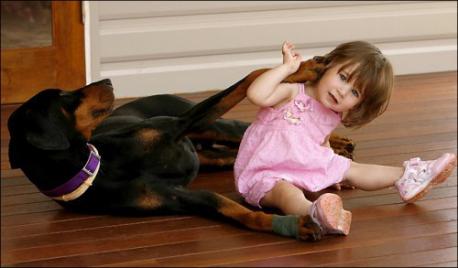 1. KHAN THE DOBERMAN: Khan, a rescued Doberman Pinscher, was at his new home for just four days before he repaid his owners' kindness by saving their 17-month-old daughter Charlotte from a deadly snake attack. Charlotte was playing in the garden of her family's home when Khan, began to snarl. A king brown snake (one of the world's most venomous) was under the house. Khan tried to nudge the toddler away, but when she didn't move, he picked her up by her diaper and gently tossed her a few feet behind him. The movement startled the snake, which lunged and bit Khan on the paw, but after receiving medical help, the heroic Doberman made a full recovery. Would you consider Khan to be an animal hero?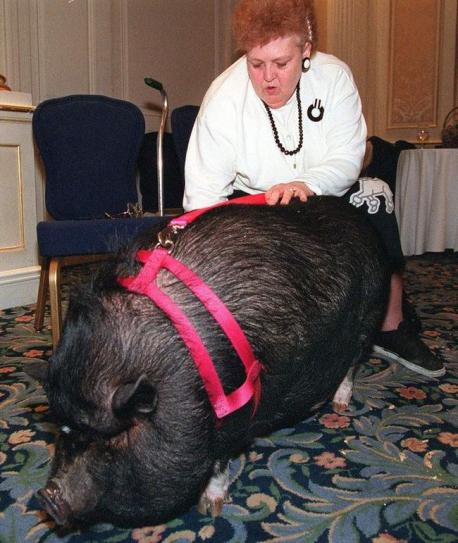 2. LULU THE POTBELLY PIG: When JoAnn Altsman had a heart attack and collapsed to the ground, Lulu, her daughter's pot-bellied pig, rushed out of the house, lying down in the street to stop traffic. The pig tried relentlessly to get help, returning to the house to check on JoAnn, only to rush back to the street for help. Finally, one person stopped and followed the determined pig back to the house, where they found Altsman in pain on the floor. She was immediately rushed to a hospital. Do you think Lulu's persistence helped her owner JoAnn?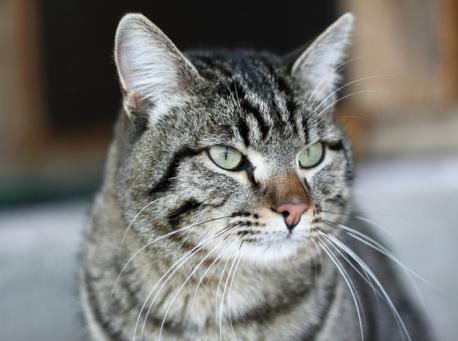 3. WINNIE THE WONDER CAT: "Winnie the Wonder Cat" sprang into action when the house filled with carbon monoxide. The mother says Winnie started meowing and scratching her to get her to wake up. When she did, she was barely able to call 911 and delusional when the police arrived. Winnie's owner said "If it wasn't for Winnie, screaming and hollering and carrying on, we wouldn't be here today." The family thinks the carbon monoxide came from a broken gas powered sump pump in their basement, and officials said if the cat had waited another 5 minutes, the outcome would have been horrible and most likely a coroner case instead. Do you think Winnie helped save her family that night?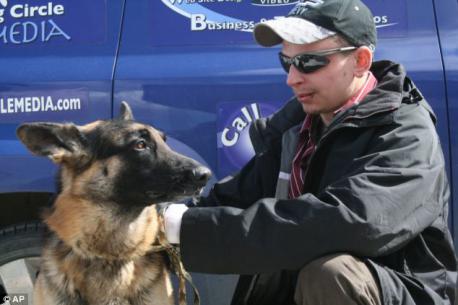 4. BUDDY THE GERMAN SHEPHERD: Joe Stalnaker adopted his German shepherd, Buddy, when the pooch was just an 8-week-old puppy, and he taught him to retrieve the phone when he started experiencing seizure symptoms. If Stalnaker blacks out or is unable to make the call, Buddy is trained to use his teeth to hit a speed-dial button that calls 911. In 2008, the 18-month-old dog called the emergency line, and began whimpering into the phone. Emergency responders arrived on the scene a few minutes later and found Stalnaker unconscious, but after a couple days in the hospital, he recovered – all thanks to Buddy. Do you think it was remarkable that Buddy dialed 911 to help save Joe?
01/05/2016
Pets
1803
69
By: msrcms
Comments