Results for - Buy Her A Rock For Christmas!
1,953 voters participated in this survey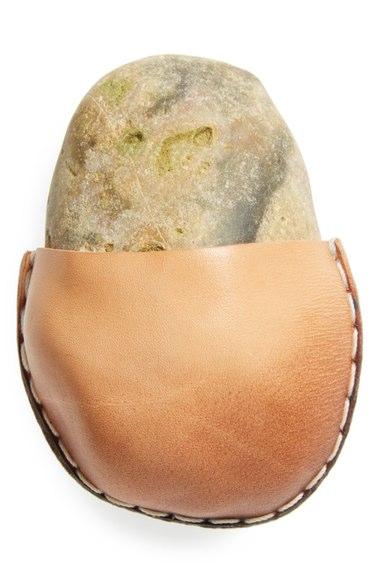 2. In what is apparently not a joke but in fact real life, the department store is selling a rock in a little leather pouch for an absurd amount of $85. Have you heard about this item that has been for sale at Nordstrom since November 18th?
3. "A paperweight? A conversation piece? A work of art? It's up to you, but this smooth Los Angeles-area stone—wrapped in rich, vegetable-tanned American leather secured by sturdy contrast whipstitching—is sure to draw attention wherever it rests." The "creator" of this "product," states that most of the rocks are around 3 inches by 4.5 inches by 2 inches, but makes clear that "Each piece is unique and will vary slightly," which makes sense because they are really just literally rocks. After checking their website a minute ago it now states the product is not available. However, they do have a smaller version for $65! Would you purchase this rock as a gift?
12/13/2016
Products
1953
54
By: sarahzahm
Comments