Results for - Mattel Once Again Says #ThankYouHeroes by Honouring Canadian Frontline Medical Worker with One-of-a-Kind Barbie Doll
2,369 voters participated in this survey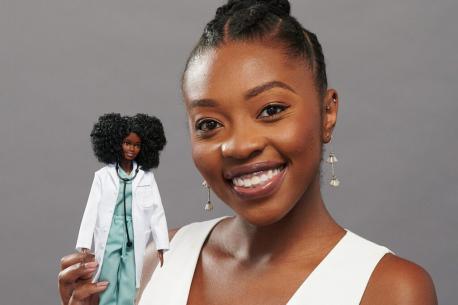 1. Canadian physician, spoken word poet and advocate Dr.Chika Stacy Oriuwa had a dream of being a physician since she was a little girl. She knew she faced tremendous obstacles, as the only Black student in her class during her first year in medical school in 2016, but she helped spearhead efforts to diversify the program. She became the first Black woman to be selected as sole valedictorian for University of Toronto's faculty of medicine upon graduation last year. From a young age, Oriuwa said she fought against the "subconscious messaging" that she didn't fit the mould to work in the medical field. She made it her mission to change the narrative of what a doctor looks like. She worked tirelessly advocating for the importance of children's mental health and working to end systemic racism in the healthcare system. Now, she is being honoured by a Barbie made in her image. Mattel is honouring health care workers during the pandemic with creating six Barbie dolls based on these real life heroes and role models. Don't you think this is a great idea for Mattel?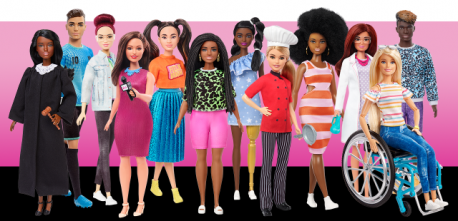 2. Oriuwa owned several Barbies growing up, but the line didn't offer many Black dolls, particularly ones with her skin tone and Afro-textured hair. For her, having a Barbie doll created in her image is a dream come true, but more importantly a small step forward in ending racial stereotypes, as young girls and boys can see themselves in the toys they play with, and dream to be anything they want. Representation matters, even in toys. Do you agree it's good to see toys reflect the reality of our world today?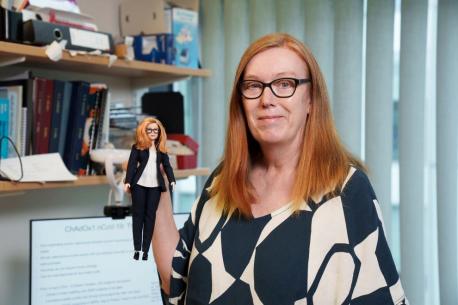 3. Oriuwa is one of six women who inspired Mattel's special collection of Barbies honouring health workers on the front lines of the COVID-19 crisis. Also among the female scientists being celebrated are U.K. vaccinologist Sarah Gilbert, who co-developed the Oxford-AstraZeneca jab, Brazilian biomedical researcher Dr. Jaqueline Goes de Jesus, who is credited with leading the sequencing of the genome of a COVID-19 variant in Brazil, U.S. Emergency Room nurse Amy O'Sullivan who treated the first COVID-19 patient at the Wycoff Hospital in Brooklyn, NY, and who later contracted the disease, but soon returned to work to continue to help others, U.S. Dr. Audery Cruz, a frontline worker from Las Vegas, NV, who during the pandemic, joined forces with other Asian-American physicians to fight racial bias and discrimination, and Australian Dr. Kirby White, who co-founded Gowns for Doctors, a gown that could be laundered and re-used, allowing frontline workers in Victoria, AU to continue seeing patients during the pandemic. Only one doll was made for each of the real-life "role models" and will not be available for sale, a Mattel spokeswoman said. Do you think these dolls should be available for sale?
09/19/2021
Products
2369
39
By: Harriet56
Comments