Results for - Oscar Mayer's bologna face mask quickly sells out
3,559 voters participated in this survey
Oscar Mayer's bologna-inspired face mask sold out less than a day after its release on Amazon. Kraft Heinz blamed the shortage on "unexpected incredibly high demand" and said in a statement that the product would be restocked "over the coming days." It's the number one new release in Amazon's beauty and personal care section. -CNN Business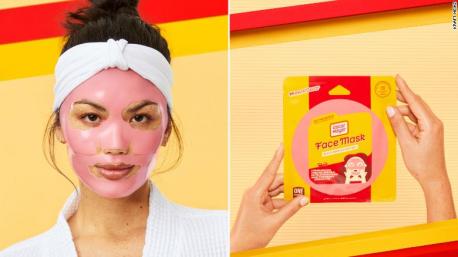 1. Sheet masks are essentially thin sheets made of paper, cloth, or gel saturated in serum, which usually contains moisturizers and extracts. Have you ever used a sheet face mask?
3. The $5 skin care product was created as a "playful spin on the often serious 'New Year, New You' trope with its meaty take on the self-care space," Kraft Heinz said in a press release. It's also an homage to those oddball kids in school who would bite out eyes and a mouth on a bologna slice and put it on their face. Have you ever bitten out eyes and mouth on a piece of bologna and used it as a mask?
4. Would you buy this skin care mask?
Yes, I love sheet masks so this could be fun
No, it is weird that it looks so much like bologna
No, not interested in sheet masks
01/28/2022
Products
3559
40
By: Tellwut
Earn Rewards Live
Comments