Results for - Brand Name vs. Generic
1,472 voters participated in this survey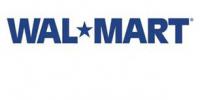 1. I'm a big fan of Walmart's house brands: Do you purchase Walmart's Equate and Great Value brands?
2. If you do purchase these brands do you feel, for the most part, that they are as good as the name brands?
3. When you shop, are you looking for the best price or the best quality?
4. Do you have a Wal*Mart near you?
09/14/2015
Products
1472
58
By: LindaOH
Comments