Results for - I'm A Barbie Girl In A NEW Barbie World
2,239 voters participated in this survey
1. In an effort to remain topical and get back their slagging sales, Mattel announced a big make-over for their Barbie doll line, one of the biggest overhauls in years. Now, the Barbie line will include dolls that are curvy, tall or petite, and each line will have 7 different skin tones, 22 eye colors and 24 hairstyles. These dolls, as diverse as the children who will play with them, will show children that we all come in different shapes, sizes and colors. Do you applaud Mattel's new Barbie designs?
I think it's a great step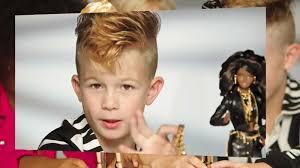 2. In November 2015, a ground-breaking commercial for the limited edition "Moschino Barbie" was applauded when it featured a boy playing with the doll. Your opinion on this idea?
I think it's wonderful! Who says dolls have to be marketed to girls only
It bothers me quite a bit
No opinion one way or the other
3. All the marketing and television campaigns to make children and teens feel better about their bodies and themselves seems to be on the right track. Recent studies have shown, despite society's obsession about all things Kardashian, this age group's interest in plastic surgery has actually gone done in recent years. Although a great many factors are responsible, do you think that marketing campaigns such as the new Barbie line, could be a contributor to children and teens feeling better about their bodies and themselves?
02/09/2016
Products
2239
44
By: Harriet56
Earn Rewards Live
Comments