Results for - January Promotion--2021 Predictions #4--Which food and dining predictions do you think will come true?
3,345 voters participated in this survey
We will post 6 surveys each worth 25 points where we will ask you to pick which predictions you think will happen.If you answer all 6 surveys, you will be entered into a drawing for 10,000 Tellwut points (2 US winners, 2 CA winners). Surveys will be posted on Tuesdays and Thursdays starting January 12. Surveys are only live for 48 hours. Comment below what you think will happen in 2020!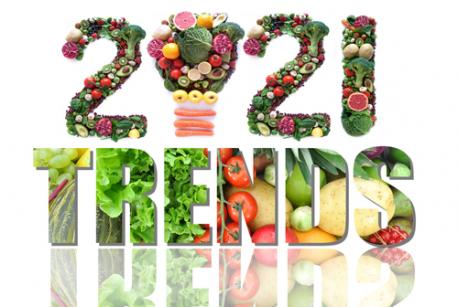 1. January Promotion--2021 Predictions #4--Which food and dining predictions do you think will come true?
Famine-- Nostradamus stated that 2020 was "great trouble for humanity", but greater trouble will manifest itself in 2021. This trouble will come in the form of global famine. According to Nostradamus, this famine will be the worst the world has ever faced and will ultimately end in a change of social hierarchies, state power, and worldly status.
Solar Storms and Asteroids -- Nostradamus predicted 2021 will bring fire in the form of solar storms and a great asteroid that will either hit or come very close to Earth's surface. This asteroid will heat up as it comes close to Earth, appearing to look like fire in the sky.
An Earthquake Will Destroy California--Nostradamus predicted a great calamity will shake through the "Lands of the West," much like an earthquake across the western state of California. The prophet suggested that this calamity will happen when "Mercury in Sagittarius, Saturn fading," which some astrologers took to mean the date when Mars and Saturn will be in those exact positions in the sky. This date is Thanksgiving Day, November 25, 2021.
The Zombie Apocalypse- "Few young people: half?dead to give a start. Dead through spite, he will cause the others to shine, And in an exalted place some great evils to occur" wrote Nostradamus which alludes to a zombie apocalypse due to words like "half dead" and "evil"
Death of great leader sparks World War 3- Experts have presumed Nostradamus' warning of "two brothers torn apart" as a suggestion that "the third big war" will begin between two allied countries. However, he hinted that it will kick off after the death of a "great leader"
01/23/2021
Seasons
3345
63
By: Tellwut
Comments