Results for - American Thanksgiving 2021!
2,740 voters participated in this survey
Thanksgiving is a federal holiday in the United States, celebrated on the fourth Thursday of November. It originated as a harvest festival, and the centerpiece of Thanksgiving celebrations remains Thanksgiving dinner. T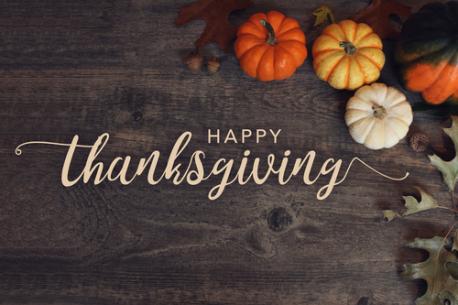 1. Are you having Thanksgiving dinner today?
2. A study from the The Farm Bureau shows that Thanksgiving dinner for 10 people averages out at $53.31, 14% higher than last year. The turkey itself costs 24% more than last year, the group says; it's $23.99 for a 16-pound turkey. Did your Thanksgiving dinner cost more than usual this year?
3. There's nothing quite like the tradition of Thanksgiving Day football. The tradition started 87 years ago, and while there was one brief stoppage of it during World War II, it has become a staple of the American holiday. In 2021, the tradition will continue once again. The Lions will face the Bears, the Cowboys will do battle with the Raiders and the Bills will get a chance to square off with the Saints as the night game returns. (Sportingnews.com). Is watching NFL part of your Thanksgiving tradition?
Not for me but for my family/someone in my family/someone at the dinner
4. Is there a certain dish that you or someone else makes that you are looking forward to? Comment below what it is!
5. What time do you typically eat your Thanksgiving meal at?
11/26/2021
Seasons
2740
58
By: Tellwut
Comments