Rewards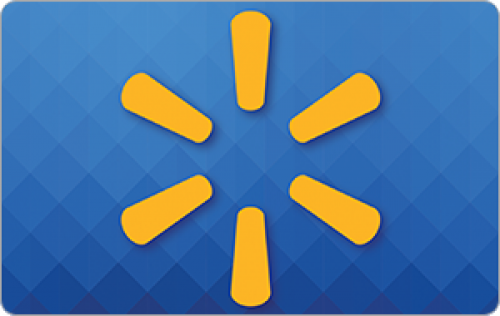 Amazon gift card
Take surveys and collect rewards from the industry-leading e-commerce website, Amazon.com, Via "amazon gift cards". The more you take or create survey, larger the amazon gift card you earn.
Results: June Promotion #6- National Great Outdoors Month.Bucket List Worthy Walking Tours Around The Globe! Hypothetically, which would you choose to attend?
This is a hypothetical question, so just choose which one you think would be most interesting to attend! We will post 6 surveys each worth 25 points where we will ask you an outdoors related question. If you answer all 6 surveys, you will be entered into a drawing for 10,000 Tellwut points (2 US winners, 2 CA winners). Surveys will be posted on Tuesdays and Thursdays starting June 14. Surveys are only live for 48 hours. 1.
1.
June Promotion #6- National Great Outdoors Month.Bucket List Worthy Walking Tours Around The Globe! Hypothetically, which would you choose to attend?
via GIPHY
"A Muggle's Guide to London: Harry Potter Walking Tour" In London, England-Your favorite movies and books come to life during this magical walking tour. You'll get to see actual filming locations and the inspiration behind iconic scenes in the books and movies.
10%
"Night Watchman of Rothenburg" in Rothenburg, Germany-On this tour, you'll join the Night Watchman on his evening rounds through the medieval city. The Rothenburg Night Watchman wears a medieval costume and takes you through dark alleyways and across dimly lit squares while keeping you entertained with his dry sense of humor and historical anecdotes. Listen to his stories and find out how the people lived in the Middle Ages.
11%
"Eiffel Tower Walk" In Paris, France-The Eiffel Tower is one of the most iconic landmarks in the world, but instead of viewing it the regular way, why not climb it, walk through it and go up it? It's a stunning sight to view from afar, but it's a whole other experience to enter it.
14%
South African Safari - The Cape & Kruger National Park" In Cape Town, South Africa- A guided walking safari is a great option for those who prefer to walk instead of being in a safari vehicle. By walking with a trusty guide, you'll really get to experience the sights, sounds, and smells of Africa.
12%
"Colosseum Restricted Areas And Roman Forum" Tour In Rome, Italy-Since it's such an iconic landmark, walking through the Colosseum is a truly magical experience that should be on everyone's bucket list. The Roman Guy walking tour offers a special, restricted access tour where you get to walk to special access points of the Colosseum. During this tour, you'll learn about the significance of social class in ancient Rome, and where people of various status enjoyed events at the Colosseum.
11%
"Downtown Los Angeles Filming Locations Walking Tour" In Los Angeles, California-Since it's common knowledge that Los Angeles is home to some of the most famous filming locations of American film-making, a walking tour through these real filming locations is a must for any movie buff. Your guide will show you popular movie clips and then walk you to the exact filming location that you just watched.
10%
"Dubrovnik Old Town Walking Tour" In Dubrovnik, Croatia- On the "Dubrovnik Old Town Walking Tour", you'll walk the medieval, limestone-covered streets of Old Town, with an expert guide who will tell you the secrets behind the palaces, plazas, cathedrals and fortresses.
8%