Results for - Hershey says it won't be able to meet Halloween demand this year
2,771 voters participated in this survey
Bad news for Halloween enthusiasts. This year, you might be out of luck in the candy aisle.- CNN Business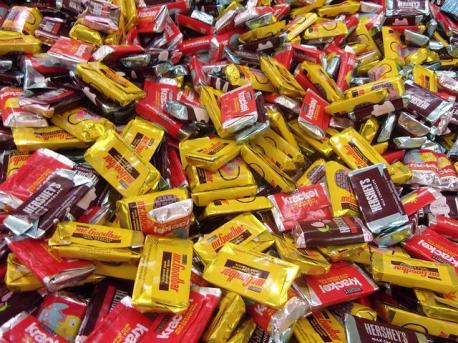 1. "We will not be able to fully meet consumer demand," for the October holiday, warned Hershey CEO Michele Buck in prepared remarks about the company's second-quarter results Thursday. The problem? Consumers are demanding more regular and Halloween-themed candy than Hershey can make, at least right now.Demand for sweets surged during the pandemic and has remained high. Do you feel like you eat more sweets now than before the pandemic?
2. Home Depot, Target and Lowe's have already been putting out and displaying their Halloween decor in some locations. Have you seen any Halloween decor at any stores you shop at yet?
3. Now that summer is half over, what are your thoughts?
I'm over it, bring on the fall!
We still have almost 2 months left, then I'll be happy to have fall
I'll be sad when summer is over!
4. If you are someone who celebrates Halloween by decorating, when do you start doing your shopping?
I just pick things up when I see them
08/07/2022
Seasons
2771
58
By: Tellwut
Earn Rewards Live
Comments