Results for - It's Fall Y'all! Happy First Day of Fall!
2,816 voters participated in this survey
The autumnal equinox—also called the September equinox or fall equinox—arrives on Thursday, September 22. This date marks the start of fall in the Northern Hemisphere and spring in the Southern Hemisphere. Fall officially begins Thursday, September 22 at 8:04 p.m. central time. That's the official time when the Sun moves across the Equator, meaning the Northern Hemisphere will start to see more darkness than daylight.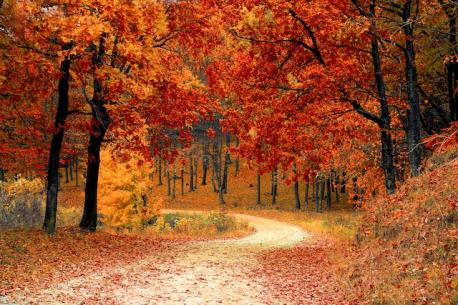 1. From Thursday onward, the days will continue to get shorter — progressively less sunlight each day — until the winter solstice happens in December. Then, the process starts in reverse with progressively more sunlight each day. Do you find it hard to get through the autumn due to the shorter days?
Yes, the days seem so short
No, at least we still have better weather than winter, even if the days are shorter!
No, I don't mind short days
2. As far as meteorologists are concerned, the first day of autumn has already happened. It was on Sept. 1. Meteorological seasons fall on Sept. 1 for fall, Dec. 1 for winter, March 1 for spring and June 1 for summer. Even though autumn technically starts today, what day do you consider it to start?
Autumnal equinox (Sept 22)
The day after Autumnal equinox (since fall technically does not start until 8:22 pm)
3. And with Autumn comes Autumn holidays. Which do you prefer out of the two?
4. Have you seen leaves changing in your area yet?
09/23/2022
Seasons
2816
44
By: Tellwut
Earn Rewards Live
Comments