Results for - August 13 Was International Left-Handers Day!
1,687 voters participated in this survey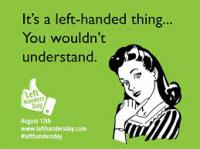 1. We've celebrated everything from National Cat Day to International Day of the Pumpkin, but here's a day we can really raise our hands (only left) to cheer for! August 13 is International Left-Handers Day. The day was first observed in 1976 to highlight the inconveniences left-handed people face, while celebrating their differences. Between 7 and 10 percent of the world's population is left-handed. Are you left-handed?
I was, but was forced to conform to being right-handed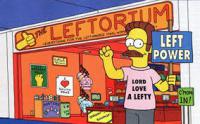 2. If you are left-handed, you are in good company. How many of these famous people were you aware are/were left-handed?
Matt Groening, creator of The Simpsons--where one in three characters are also left handed
Did not know about any of these people being left-handed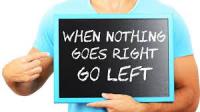 3. Here's some interesting facts about left-handed people you may or may not know. How many of these did you know?
They have a higher risk of insomnia, psychosis and alcoholism
The right hand is mentioned positively 100 times in the Bible, while the left hand is mentioned only 25 times and each occurrence has negative connotations. Many artistic depictions of the Devil suggest that he is left-handed, too.
Half of cats are left-handed
Southpaws are better at multi-tasking and make especially good sportsmen. But, lefties also tend to be drawn to careers in the arts, music and culture fields.
Our leaders are lefties--US Presidents to be left-handed include current leader Barack Obama and former White House chiefs Bill Clinton, George Bush and Gerald Ford.
Men are more likely to be left-handed
They are 39 per cent more likely to be homosexual ( tie in with the creative angle?)
On a keyboard, there are around 1,447 English words typed solely with the left hand-- only 187 are typed with the right.
The English word 'left' comes from the old Anglo-Saxon word 'lyft', which translates literally as weak or broken. The German for left-handed is 'linkisch', which means awkward or clumsy
In a horror movie experiment, left-handers who watched an eight-minute clip from The Silence of the Lambs showed more fear than right-handers
I did not know any of these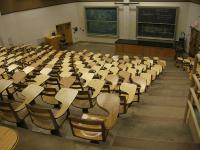 4. If you are left-handed, which of these everyday objects are you frustrated with? If you're right-handed, just pat yourself on the back and check the last box!
Writing in a 3-ring binder
Only one gross lefty glove in gym class
Ballpoint pens don't work as well because you're pushing, not pulling the ball.
Ink all over the side of your hand
Hitting elbows with a righty at the dinner table
On the iPad Kindle app, the left side is back page
Driver's cup holder is for the right hand
Number pad is on the right-hand side of keyboard
Old fashioned "rightie" desk like shown above in picture
Those regular scissors never worked well
08/20/2015
Seasons
1687
33
By: Harriet56
Comments