Results for - Things to know about Daylight savings time
1,828 voters participated in this survey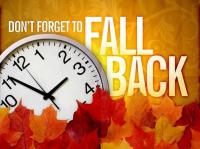 1. You move your clocks back one hour at 2 a.m. Nov. 1. On the first Sunday in March, you move your clocks ahead one hour. Are you aware of this?
2. Arizona and Hawaii are currently the only two states that don't observe daylight savings time. Do you live in Arizona or Hawaii?
3. Daylight saving time was signed into law in 1966. President Lyndon Johnson signed the Uniform Time Act into law. The U.S. Dept. of Transportation is the keeper of daylight saving time. Did you know this fact?
4. Two reasons why there is daylight savings time. Which are you familiar with?
One argument for daylight saving time is that fewer accidents happen during daylight hours, so extending morning (in winter) and evening (in summer) daylight results in a slight reduction in automobile accidents.
The idea behind daylight saving time is to take advantage of daylight hours and save energy. According to a 2008 Dept. of Energy study, U.S. electricity.
11/03/2015
Seasons
1828
39
By: SmokeyandBandit
Earn Rewards Live
Comments