Results for - Black-Eyed-Susan
1,899 voters participated in this survey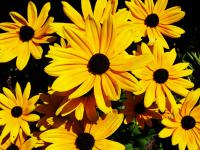 1. Rudbeckia hirta (commonly called black-eyed-susan) is a North American species of flowering plants in the sunflower family. Do you like Black-Eyed-Susan's?
2. They are native to the Eastern and Central North America, naturalized in the Western part of the continent, as well as in China. It has now been found in all 10 Canadian Provinces, and all 48 of the states in the contiguous United States. Were you aware that they grew in all of these various locations?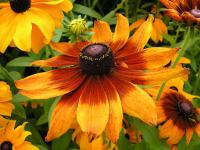 3. There are other common names for this plant (flower), which names are you familiar with?
I am familiar with all of these names for the Black-Eyed-Susan.
4. Did you know that the Black-Eyed-Susan was designated the State flower of Maryland in 1918?
5. Did you know that the Black-Eyed-Susan is the symbol of "Justice"?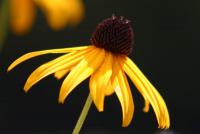 6. Certain parts of the plant contains anthocyanins a class of antioxidant with several known health benefits. Did you know that this plant (flower) contained health benefits?
11/16/2015
Seasons
1899
23
By: msrcms
Earn Rewards Live
Comments