Results for - One Giant Leap For 2016
2,129 voters participated in this survey
Next Monday we all get to celebrate Leap Day--February 29, which of course only comes around once every four years. That's one extra day to enjoy, one extra day to work or one extra day (has to be a Monday this year!) to do Tellwut surveys!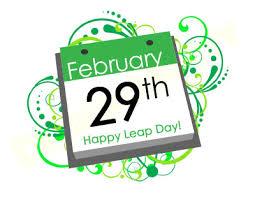 1. A leap year is any year with 366 days instead of the usual 365 days. Therefore, leap day this year will fall on Monday, February 29th. So...why the extra day? It was the ancient Egyptians who first figured out that the solar year and the man-made calendar year didn't always match up. That's because it actually takes the Earth a little longer than a year to travel around the Sun — 365 days, 5 hours, 48 minutes, and 46 seconds, to be exact. Therefore, as the hours accumulated over the centures, an extra day was occasionally added to the calendar, and over time the practice became more or less official. Do you look forward to Leap Day or is it "just another day"?
Always spend it doing something extra special!
Look forward to it usually, but do nothing extra special
No feelings about it one way or the other
If it only wasn't a Monday...
2. Here's some fun trivia facts about Leap Day. How many of these did you know about?
Leap day was first designated as February 29 by the Romans, and was designated in a calendar year that was equally divisible by 4
According to astrologers, those born under the sign of Pisces on February 29 have unusual talents and personalities reflecting their special status.
Leap Day was celebrated in 5th century Ireland as a day when women could pursue their man
Scotland went one step forward in 1288, and declared on February 29, women had the right to ask for their man's hand in marriage, or pay a price
The modern tradition of Sadie Hawkins where women could pursue their man is synonymous with February 29
In Gilbert and Sullivan's Pirates of Penzance, February 29 plays a pivital role with the hero's birthday falling on that day
Famous Leap Year babies (born on February 29) include singer Dinah Shore,rapper Ja Rule, poet Lord Byron, musician Jimmy Dorsey,actor Anthonio Sabato Jr. and the infamous serial killer Aileen Wuornos
People born on February 29 are called "leapers" or "leapling"
Did not know any of these
3. Leap Year is celebrated all over the world. How many of these customs have you heard?
People in Greece avoid getting married in a leap year, as they believe doing so will bring bad luck
In the Chinese calendar, a leap year has 13 months. Every three years or so, a leap month is added, and its name is the same as the previous lunar month
The Jewish calendar also has 13 months in a leap year, which has 383, 384 or 385 days. In the Jewish leap year, the extra month called Adar I is believed to be a lucky month
In the Islamic leap year, the additional day is found at the end of the last month, Dhu 'l-Hidjdja, which is also the month of the Hajj, when Muslims make a pilgrimage to Mecca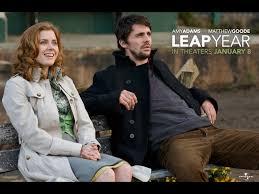 4. Here's some more fun Leap Year trivia facts. Did you know about any of these?
Anthony, Texas is the self-proclaimed "Leap Year Capital of the World". It holds a festival which includes a guided trip to Aztec Cave, "fun at the horse farm" and square dancing.
Matthew Goode, the British film star who acted in the film Leap Year, said he knew the movie would be remembered as the "worst film of 2011" but wanted to be "close to home and able to visit his girlfriend and newborn daughter."
February 29 also marks Rare Disease Day.
Hugh Hefner opened his first Playboy Club on February 29 1960.
The character Leap Day William who appeared in an episode of 30 Rock wears blue and yellow.
The French call leapfrog "saute-mouton", which translates literally as "leap sheep".
5. The Leaping Frog is the universal symbol for Leap Year or Leap Day. Do you know anyone who was born on February 29, and if so, when do they "celebrate" their birthday?
I know someone--they celebrate the day before/after
I know someone--they celebrate once every four years
I am a Leap Year baby--I celebrate the day before/after
I am a Leap Year baby--I celebrate on the actual day once every four years
I know someone/or I am--day varies
02/27/2016
Seasons
2129
30
By: Harriet56
Earn Rewards Live
Comments