Results for - Winter nearly over?
1,619 voters participated in this survey
Will we really have an early spring this year, or is the groundhog mistaken?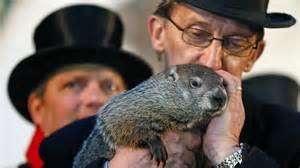 1. Did you hear that Punxsutawney Phil predicted an early spring this year?
2. Do you think he's right?
3. This year has been an especially mild winter in NE Ohio. Not much cold or snow. The few flakes we've had were gone within a couple days thanks to warmer weather. I feel like winter never even got started. Did you have a mild winter in your area this year?
4. Will you be happy to see spring arrive?
02/29/2016
Seasons
1619
31
Anonymous
Earn Rewards Live
Comments