Results for - Humboldt Broncos Crash Survivors Honoured At Avalanche-Stars Hockey Game
2,349 voters participated in this survey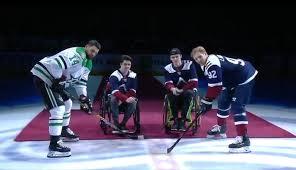 1. You could literally hear the puck drop at the Colorado Avalanche--Dallas Stars NHL hockey game on Saturday night, as two survivors of the Saskatchewan Humboldt hockey team bus accident came to center ice. Decked out in Avalanche jerseys, the two were honoured with individual video tributes before making their way to center ice and dropping the ceremonial puck(s). Ryan Straschnitzki and Jacob Wassermann were two of the lucky ones. The junior hockey careers for the two players ended April 6 when the Humboldt Broncos team bus and a semi-trailer collided. Sixteen people were killed and 13 injured. Straschnitzki was paralyzed from the chest down and Wassermann from below the navel. The day before the NHL game, the pair of former teammates reunited on the ice for the first time wearing Humboldt Broncos jerseys with the word 'survivor' across their backs, and took part in an exhibition sledge hockey game at the University of Denver. Do you remember hearing about this accident?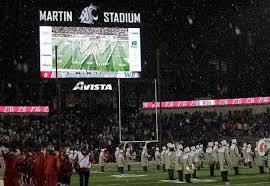 2. Last week, the University of Washington marching band was unable to make the Apple Cup game at Washington State when one of its charter buses crashed en route. None of the injuries were life-threatening, but the school could not attend the game. But their rival, Washington State's Cougar Band made sure the Husky Marching Band had a presence by playing Washington's fight song, Bow Down to Washington, before Friday's rivalry game. Also, the area where the Washington band would have sat was left empty as a tribute. Do you agree this was a nice show of sportsmanship?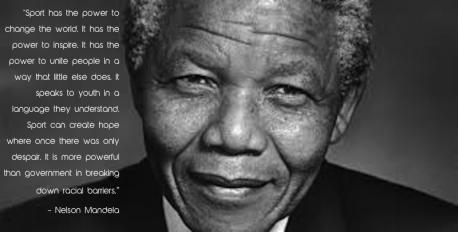 3. One of the most powerful quotes on sports was by Nelson Mandela, who while not an athlete, understood the importance of sport in his speech at the inaugural Laureus World Sports Awards (2000) in Monaco: "Sport has the power to change the world. It has the power to inspire, it has the power to unite people in a way that little else does. It speaks to youth in a language they understand. Sport can create hope, where once there was only despair. It is more powerful than governments in breaking down racial barriers. It laughs in the face of all types of discrimination." Do feel these two examples of sports above demonstrate this quote?
11/28/2018
Sports
2349
19
By: Harriet56
Comments