Results for - Toronto Raptors Win Canada's First NBA Championship
2,046 voters participated in this survey
1. Toronto, the GTA (Greater Toronto Area), even the entire country is celebrating after Thursday night's historic win -- the Toronto Raptors beat the Golden State Warriors 114-110 for their first NBA Championship in franchise history. 24 years of trying, sometimes getting somewhat close, but never has this city or country experienced anything like this. Did you watch the final game?
Yes, and I am an American
Yes, and neither Canadian/American
No, and neither Canadian/American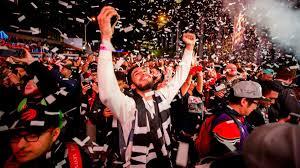 2. In some ways, basketball has now come full circle. After all, a Canadian James Naismith invented basketball in 1891, as part of a physical education program (in the States, yes, but still he was a Canadian), so it's only fitting that we now have an NBA championship under our belts. Did you know a Canadian invented basketball?
Thought I heard this some where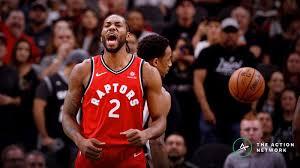 3. The Raptors win is the classic underdog story. The Warriors was widely considered the favoured to win and one of the best teams in the league. Since 2015, they had won three out of the last four NBA championships, but the Raptors ended that streak last night. It was also bittersweet for the Warriors, as this was the very last game they would be playing in the Oracle Arena, the oldest stadium in the NBA. Next year, they move to San Francisco. For the Raptors, not only did they win the series in six games (fitting for a team that is from the "6", a nickname derived from the shared digits of the 416 and 647 telephone area codes and the six municipalities that amalgamated into the current Toronto city proper in 1998). they won all three away games. Don't you love a good underdog story?
Yes, but wish the Warriors had won
Not really interested in basketball
4. Raptors Superfan Nav Bhatia was at the final game, and was beyond thrilled to see his beloved team win. Bhatia has never missed a Raptors home game since they entered the league in 1995. He's also never been late or left early. Bhatia was featured in a Tim Hortons commercial released just days before this last game that many are saying perfectly captures both what it means to be a Canadian and the spirit of this very giving man. Don't you think this commercial is wonderful?
Could not/did not watch video
06/17/2019
Sports
2046
50
By: Harriet56
Comments